Mobile Suit Gundam-san – 07
Kidou Senshi Gundam-san episode 07
機動戦士ガンダムさん review
***SPOILERS***
After Garma Zabi gets a brief introduction by Lalah, Garma tells Char he'd like a cool nickname like Char has (The Red Comet), so Char comes up with the Ill Fated Prince, which initially pleases Garma until he realizes it means he's going to die.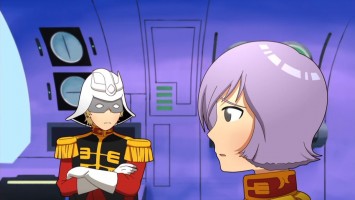 Lalah reveals Garma's famous line from the original anime ("Char!! You deceived me! Char!!"), Char times how long it took Garma to take a dump (13:32 minutes), then announces it. Garma screams, "Char! You timed me! Char!"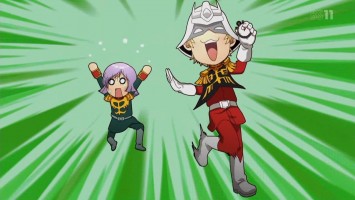 Garma is taking a leak at a urinal when Char comes up and measures him, then announces it. Garma screams, "Char! You measured me! Char"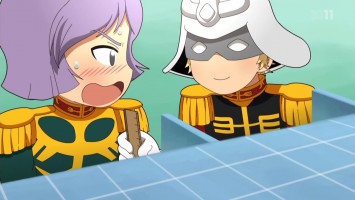 Garma sees Char hanging on a hood and says, "Char! You're trapped in front of me! Char!"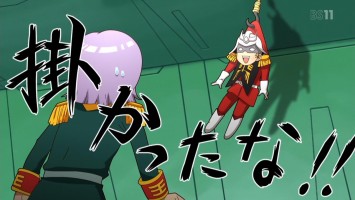 Garma sees Char making kissing faces behind Lalah and screams, "Char! You've blossomed before me! Char!"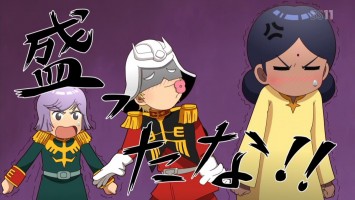 Char is giving a briefing about an Indian city, causing Garma to scream, "Char! That's Kolkata!! Char!"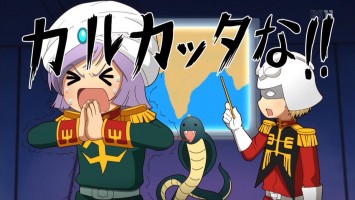 Garma is tired of these pun jokes, especially since the last one was so bad. However, Char gets what he wanted to see in Garma's facial expression.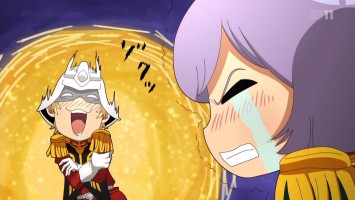 What Garma says in Mobile Suit Gundam, in the Japanese phonetic way, is "Char….hakattana, Char!" His first two puns in this episode are homophones, using different kanji to convey the different meanings.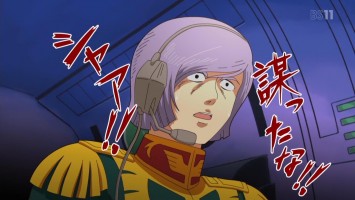 The next three puns Garma uses are malapropisms, as the writers purposefully use words that sound similar to the word, but have a different (and thus humorous) meaning.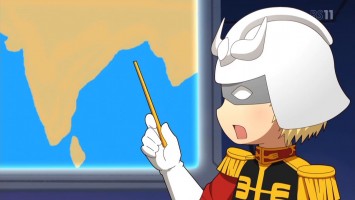 Obviously, these kind of gags are going to be funnier to those fluent in Japanese, but considering the two toilet humor jokes and general gag nature of the series, I'm sure non-Japanese folks who've watched Mobile Suit Gundam will be fine with what's done.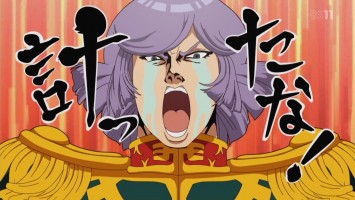 Finally, as expected, the look back to the original anime's famous line moment was Garma's line that was punned in the episode.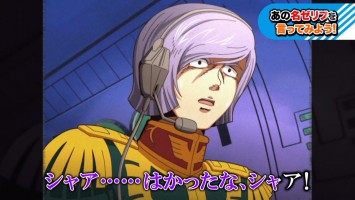 So, more fun with Gundam! ^_^