So I started watching "Himouto! Umaru-chan"
Hey gang! Since I'm not watching anything new for the fall anime season, I thought I'd try to pull at least one item off the shelf. The one thing that tempted me over and over and over from the previous anime season was Himouto! Umaru-chan, so I'm taking a gander now. (My review is here.)
Why was I so tempted?
Well, there had been a number of images, showing the Umaru-chan in her SD form, many of which struck me as rather droll. Then there was this meme image I saw, which was taken from an episode in the anime, depicting the SD Umaru-chan with her chocolate ice cream, melon pan, some other bread (pan) product, two cans of Pringles, and a Coke.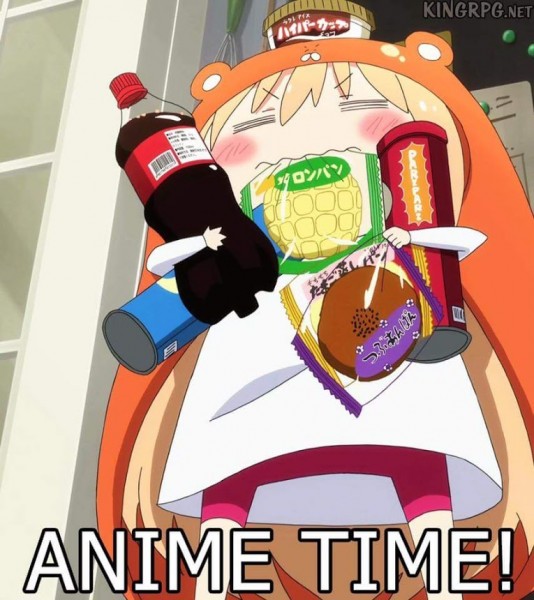 After this image, I had to go ahead and take a look-see.
So far I'm through episode 8. I had thought to be done by today, but I'm so busy with work lately, I just haven't had the time. (Not that I'm complaining, but this probably is the busiest I've ever been in my career. I haven't even had time to watch the new Agents of S.H.I.E.L.D. or Star Wars Rebels.)
Anyway, hopefully I can have a review out next week sometime, then find something else new to go through. So much anime, so little time.