境界のRINNE ep 42
Kyoukai no RINNE 42

SPOILER Summary/Synopsis: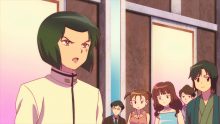 Rinne turns down an invitation to his elementary school because of the ¥3000 entry fee. Masato shows up without his wings as they were forcibly pawned off for ¥3000. He has a claim slip attached to Rinne's name. Rinne, Tsubasa, Sakura, and Rokumon take Rinne to reclaim his wings, only to discover it is the school reunion. Masato is forced out as Matsugo, a former classmate of Rinne's, is determined to make Rinne remember a bullying incident from the past. When Rinne does remember, the truth is that Rinne was protecting the timid boy. As such, Matsugo confesses his love for Rinne.
Thoughts/Review:
Well, time for another new character to add to the mix.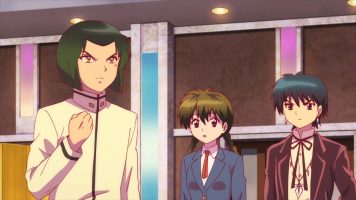 I found the name MINIMEGANE Chibiokun to be a bit odd. In reality, this isn't his name. The classmates called him Mini Megane Chibi O-kun. His real name is Matsugo. That didn't come over clear in the episode until I looked it up.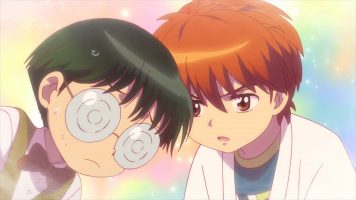 The story of Matsugo's past with Rinne is not surprising. Rinne is still the same, kindhearted person from his youth. So nothing to see there.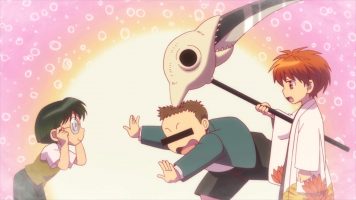 In fact, Matsugo is pretty much Kain with a crush on Rinne. Meh. Boring. Unfortunately, this is Takahashi-sensei's normal mode of operation. Whenever she runs out of story ideas, she just introduces new characters. I don't think I will be a fan of Matsugo.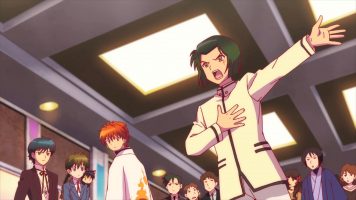 The only humor came at the expense of Masato. I did chuckle at his misfortune. There's something about him that invites abuse.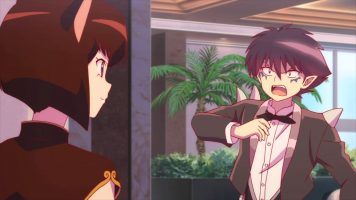 Finally, we get introduced to the new black cat, Kuromitsu. Since this episode is so predictable, I knew she's be the black cat of whomever was after Rinne.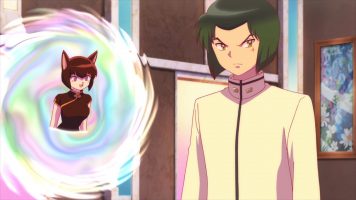 In the end, Kyoukai no RINNE 42 is a marginally entertaining episode.