A First Look at Tenchi Muyo! OVA 4 Episode 1
Hey gang! I won't do a full review of Tenchi Muyo! Ryo-ohki OVA 4 episode 1 until I get some English subtitles. That said, I have watched the first episode. I have a few brief thoughts to do.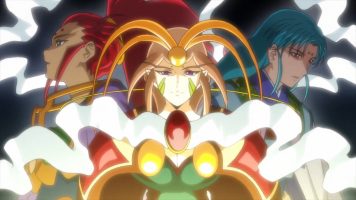 ***SPOILERS***
The first episode does two things. First, it re-establishes Tenchi and his harem and does some "day in the life of" stuff. The other half of the episode is dedicated to Tenchi's aunt, Minaho, the older sister of Kiyone. The episode is set during the time of Tenchi Muyo! GXP, but before Nobuyuki's and Rea's wedding in OVA 3 +1.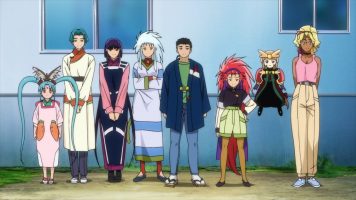 Here are some things I liked about the episode.
Mihoshi's apparent relationship with chibi Tokimi-sama.
Another flashback to Kiyone's funeral when Tenchi fled to Ryoko's cave. This time we got to see Ryoko's astral form watching over the sleeping Tenchi, which is cool.
Apparently learning a ton more about Minaho.
Aeka's and Ryoko's friendship growing.
Ryoko is still Ryoko, but she's matured as witnessed when she initially started getting irritated at Minaho hugging Tenchi, then let it go and accepted the situation for what it is. 🙂
Funaho-sama.
Chibi Tokimi-sama.
Tennyo in a raspberry beret.
Airi-sama! 😉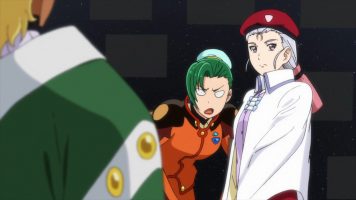 Things I'm not sure about.
Mikami having her appearance reduced to a young woman, all because she apparently wants a piece of Seina (Tenchi Muyo! GXP). I've long known that Mikami could do this, but for me, she's not the respectable, older, authority figure in charge of Galaxy Police Academy.
Nobuyuki's new seiyuu's performance.
Tenchi's blushing reactions to Minaho. (I need to know what all is being said.)
Minaho's staff.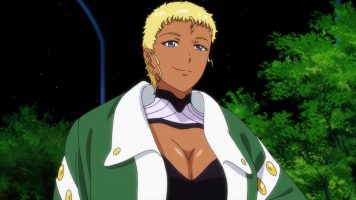 Here are some things I'm disappointed in.
Ryoko, Washu, Aeka, and the other girls are still wearing the same clothing from OVA 3. Remember how in OVA 2, Ryoko was allowed to actually have a wardrobe? Good times.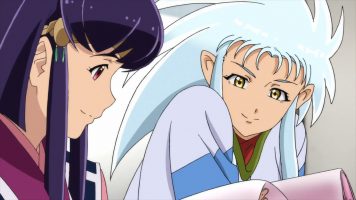 I'm looking forward to getting to properly watch and review the episode. Sadly, because of the "limited edition" nature of this OVA, I'm guessing any licensing announcements won't happen until the final episode is released in Japan.