Izetta: The Last Witch 12
Shumatsu no Izetta episode 12
Izetta, Die Letzte Hexe 12 (Finale)

SPOILER Summary/Synopsis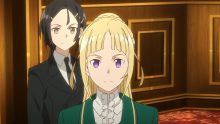 Finé's group escapes the checkpoint. Berkman bails on them when they abandon their car. Sieg provides a diversion and gets killed in the process. Finé and Bianca manage to make it to the conference of world leaders. Finé counters Germania's dominance claim by stating that Izetta is battling Sophie. Even if Sophie wins, there will no longer be magic on Earth. Sophie and Izetta battle. Germania brings out another clone to control their V-2 rocket, but with Sophie and Izetta using up all the magic, the clone dies and the rocket crashes. With the witches gone, Germania loses the war in December 1941.
Thoughts and Review
And so Izetta: The Last Witch 12 brings the series to an end. Sadly for me, it just didn't feel very satisfying.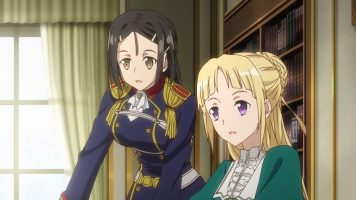 Those Who Die and Those Who Don't
I wasn't surprised that Sieg died. It was a bit cliched that as he's fleeing, he is stopped and shot by a Germanian soldier that reminds him of Jonas. However, I supposed one could say his character has come full circle.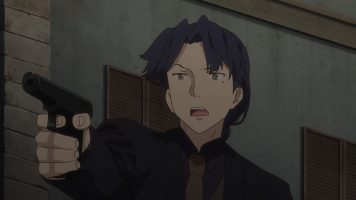 I thought that Berkman would die. I guess that in the end, Basler just wounded him. The episode was sadly lacking on details there. We just know that Basler caught Berkman, apparently shot him, but Berkman survived and came to "America".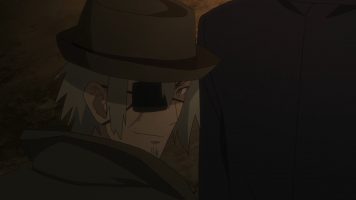 Speaking of Basler, we didn't see his ultimate fate either. We saw him go off into the wild blue yonder at the end of the war.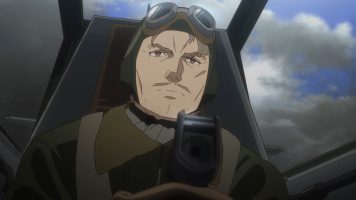 Sophie does apparently die. I was sad that she died still enraged and bitter. More on that in a bit.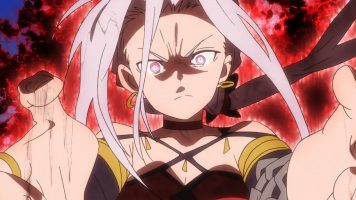 Izetta doesn't die either. That surprised me since I figured she would die for Finé and Eylstadt. That said, I'm glad she didn't. Why the episode couldn't show her face is more of a mystery to me. I think that leads to some of the dissatisfaction for me.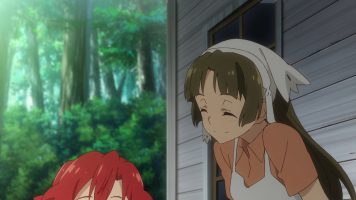 The Witches
For some reason, the final battle between Izetta and Sophie fell short for me. I've been struggling to figure out why. There was a lot of action, but I didn't feel myself caring that much about it. Maybe it is just because things have been so hectic for me.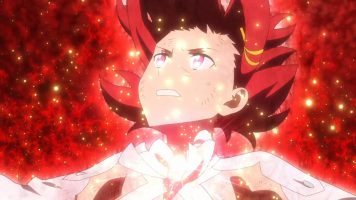 We finally learn the ultimate truth about Sophie's betrayal. I guess it shouldn't surprise me that the then king of Eylstadt betrayed Sophie to protect the country from the wrath of the Catholic Church. As I mentioned earlier, I was disappointed that Sophie didn't have a change of heart. However, it isn't surprising that she didn't.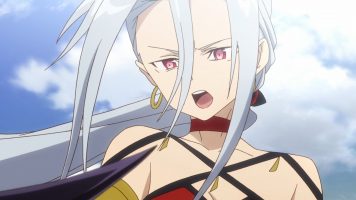 Izetta stays alive, but she is paralyzed for life as a result. I loved seeing the older Lotte being Izetta's caretaker in the place where Izetta and Finé met as kids. Naturally, the home is new, but that's what happens when one is friends with royalty.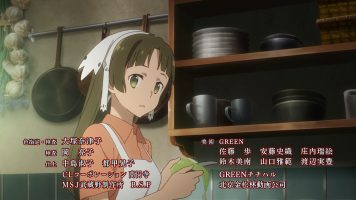 Final Thoughts and Conclusion
Interesting that Germania lost the war in December of 1941. However, it felt wrong to me. I mean, Germania apparently had a powerful military without Sophie, so their sudden, rapid loss doesn't feel right.
Volga Federation is Russia. I guess no Soviet Union in this universe.
No more magic in the world. That saddens me for some reason.
I'll probably write a series review a before the month ends.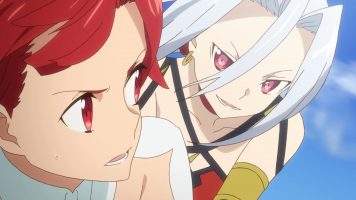 In the end, Izetta: The Last Witch 12 brings the series to an end. While I'm happy Izetta survived, the episode ended the series on what felt like an anti-climatic note.