Lupin the Third Part 5 – 12
Lupin III Part 5 12
ルパン三世 PART5
SPOILER Summary/Synopsis: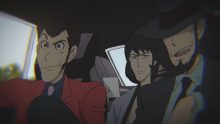 Lupin tasks Goemon to go to a nearby town to hunt for a woman named Chloe Cazal, who has a necklace that contains a very valuable gem. Lupin and Goemon are off to explore two other possible locations for Chloe. Meanwhile, the European town Goemon is in is having a festival where there are a lot of cosplayers. He sees a girl looking like Chloe briefly being accosted by thugs. A boy named Jean, who's wearing a ninja outfit, offers his parent's small bed and breakfast hotel for Goemon to lodge in.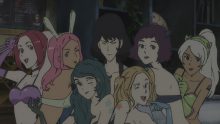 From his room, Goemon is able to keep tabs on Chloe, who runs a bakery across the street. That night, a couple of thugs try to break in, but Goemon stops them. He's observed by a security person, whom Goemon had encountered before. Chloe uses Jean to get Goemon to help her establishment. It is a success, so she offers him half the cash. He refuses as it should be more and tells her that she should take the money and invest in a better security system.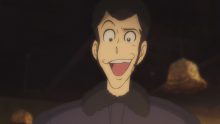 That night, Goemon fends off more would-be robbers when the security guy gets involved. The man's name is Bruno and Goemon pays him so that Goemon can get some sleep. The next evening, Goemon gets an invitation to dinner with Chloe and Jean. The wine they drink is drugged, so Chloe and Goemon pass out. When he awakes, Lupin is there, having disguised himself as Bruno, and he steals Chloe's necklace. Goemon doesn't want Lupin to steal it, but Lupin insists.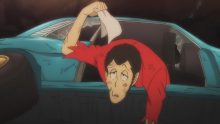 Lupin finds himself beset upon by a number of would-be robbers, so he flees. Goemon finds the real Bruno and pays him to help take down Lupin. This results in Bruno providing Goemon with an app that will fire a missile at Lupin's car. Goemon fires the missile, causing Lupin to crash into his pursuers. When Goemon arrives at the crash scene, he takes back the necklace, which is a fake. Goemon returns it to Chloe, who's real name is Ines. She was providing cover for her mother, who sold the real necklace to have a nice vacation.
Thoughts/Review:
Lupin the Third Part 5 – 12 ended up being another stand alone episode, and one where Lupin wore the red jacket. While it ultimately doesn't matter, I don't think this was a flashback episode.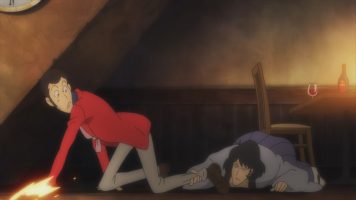 Goemon Gets to Shine
Goemon rarely gets to do more than be the guy who stops incoming bullets and clears a path for Lupin to do whatever he needs to do. As such, it is always nice when Goemon gets to have an episode where he's the star.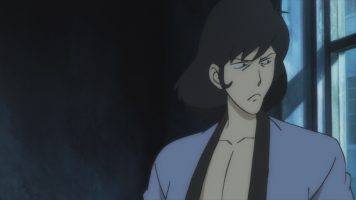 I'm glad that while they had a touch of romance between Goemon and Ines, they didn't have Goemon blushing and getting all flustered over things. The only downside was that he told her he should be paid more for his services. Granted, he didn't take any money, but it was still an awkward moment. Still, I wouldn't mind seeing that Goemon keeps in contact with her.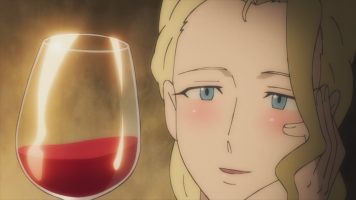 It was fun seeing Goemon having to fork out money left and right. One thing about it, his gig with Lupin pays well.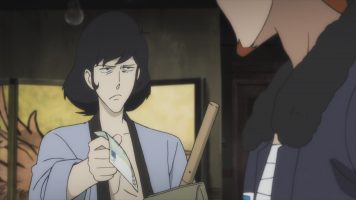 Final Thoughts and Conclusion
Since there's not much to Lupin the Third Part 5 – 12, I'll go ahead and wrap up my review.
Still no Zenigata! What happened to him?
Although Lupin wore the red jacket this episode, the fact that they were in Europe and that folks had modern tech implied that this was not a "lost episode," but just Lupin wearing a red jacket.
I enjoyed seeing Lupin being the playboy. That's an element that kinda gets lost at times.
Lots of anime references in this episode, thanks to all the cosplayers.
Ami is back next episode!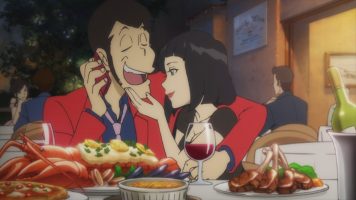 In the end, Lupin the Third Part 5 – 12 is a fun, fluffy episode that gives Goemon a chance to shine.