The Helpful Fox Senko-san 07
Sewayaki Kitsune no Senko-san 07
世話やきキツネの仙狐さん episode 07
Spoiler Summary/Synopsis
Nakano's back is in pain, so Senko-san offers to walk on his back. He thinks this is a little perverse, but agrees to a normal massage. Eventually, he realizes that he needs more, so he allows Senko-san to walk on him. Once she finishes, he feels much better. As such, he returns the favor by giving her a massage that causes her to react audibly.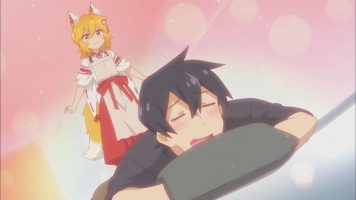 Nakano goes to work, where he's tasked with another late-night project. As such, Nakano misses the last train. Shiro meets him and offers to get him home in exchange for an offering. As such, he buys her a corn dog, which she's never had and loves. He also buys her an ice cream bar.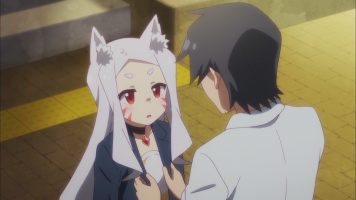 Shiro uses the nearby torii to open a portal to other Shinto shrine gateways. As they walk though this alternate area, Shiro notes that Senko-san may be using Nakano as a substitute for his ancestor. Nakano recalls her mentioning something about his ancestor. However, he doesn't mind if he's being used 'cause she's happy and he's happy. After getting home, Senko-san teases him about being late and with another kitsune.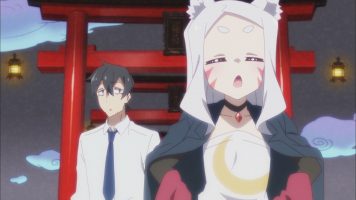 Thoughts/Review
If it wasn't for FUNimation's "brilliant" adaptation of The Helpful Fox Senko-san 07 (sorry, I meant "localization" and not adaptation), this would have been a fun little episode, which covered chapters 13 and 15 of the source manga.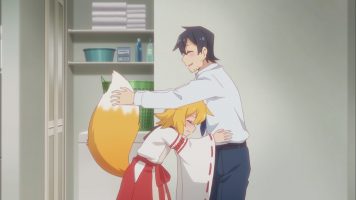 Loli-babaa Massages
I don't know why, but seeing Senko-san walking on Nakano's back kinda cracked me up a bit, more so than it did in the manga.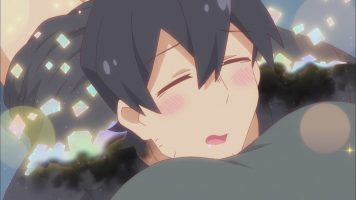 I found Nakano's massage of Senko-san to certainly be more amusing in the anime than the manga. But then the sounds she made caused it to be so. 😂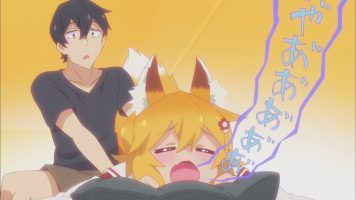 Shiro
I'm not sure I ever read chapter 15 of the source manga. I was unaware of story as it was presented in The Helpful Fox Senko-san 07. I really like Shiro in the manga, so it was nice having some of the episode featuring her. And since I don't think I read the manga story, it was all new to me.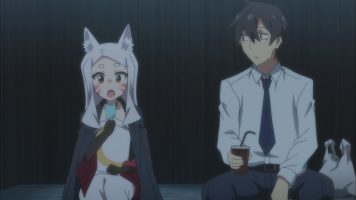 Anyway, I liked seeing how she's concerned both for Nakano and for Sen (as she calls her). The mention of the ancestor is in the source manga. So that is a plot element in the manga, though it isn't touched much. Still, it is stories like this that take a more cliched comical character and give them more depth, which is cool.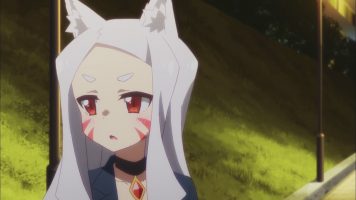 Modifications to the Manga Story
As I am wont to do, here are some of the changes The Helpful Fox Senko-san 07 made to the source material.
In order to link the materials of chapter 13 and 15 of the manga, some additional material was added to the anime. And it allowed Koenji to get a cameo she otherwise wouldn't have. No problems there.
For some reason, the anime adaptation has Nakano buy Shiro a corn dog as an offering rather than a pizza bun like the manga. This change didn't bother me. In fact, I kinda found it more amusing since I can't stand corn dogs, but Shiro loved her first one.
When Nakano came home late, there's some additional padding to the moment so that Senko-san can tease him. Again, no issue here. Just noting it.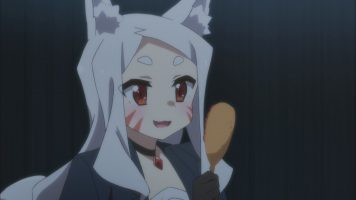 FUNimation's Continued False Kuroto Obsession
When I sat down to finally watch The Helpful Fox Senko-san 07, I promised myself I wouldn't nerd-rage over seeing Senko-san INCORRECTLY address Nakano as "Kuroto." And in the instances that FUNimation rammed this in, I just rolled my eyes in disgust. I didn't rage.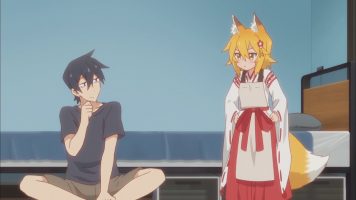 But then the person "localizing" The Helpful Fox Senko-san 07 decided to one-up the game. During the scene when Koenji is with Senko-san, Koenji mentions "Nakano-san" to Senko-san. So what does the "lovely" FUNimation adapter do? Why rename "Nakano-san" to "Kuroto" 'cause "reasons." 🤬🤬🤬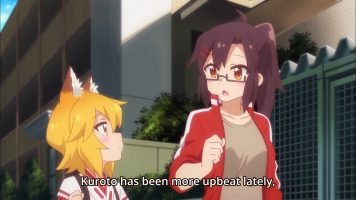 Bloody rubbish, FUNimation! Considering exactly ZERO people in the anime have addressed Nakano as "Kuroto," (and I'm talking about the adult, male MC here), it makes ZERO sense for Koenji to address Nakano as "Kuroto." Oh wait, she didn't. She addressed him as "Nakano-san," as she has ALL ALONG! 🤬🤬🤬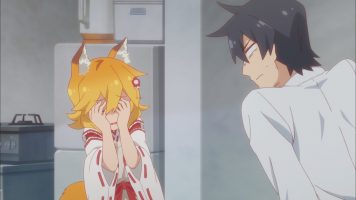 Final Thoughts and Conclusion
In the end, The Helpful Fox Senko-san 07 is a fun episode that does a good job with the source manga material. Sadly, FUNimation's adapter being obsessed with using the unused name Kuroto really pisses me off.