Fate/Grand Order Absolute Demonic Front: Babylonia 13
#FGO_ep7 #FGOBabylonia
Fate/Grand Order -絶対魔獣戦線バビロニア- Episode 13
Fate/Grand Order: Zettai Majū Sensen Babylonia ep. 13
SPOILER Summary/Synopsis
Ritsuka attempts to reach out to Ereshkigal, but her large, undead form rejects him. He is determined to get through to her, so Mash attempts to break through the undead entity. Gilgamesh assists Mash while the tiny Ishtar joins Ritsuka. Gilgamesh asks why Ereshkigal joined the Three Goddess Alliance. She's angered at Gilgamesh's words of punishment for her sins since she sees her actions as only fulfilling her role as a goddess. And she's annoyed at Ishtar's attempts to reach her.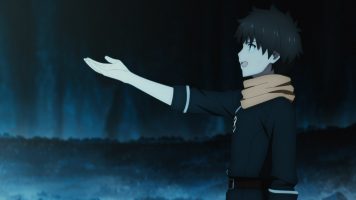 When Ritsuka refuses to commend her for her actions, she gets angry again. Ritsuka juices Mash up to use her Noble Phantasm. He expresses his belief that despite it all, Ereshkigal is not evil. Instead, she's acting to protect humanity, despite her words. Ereshkigal attacks, so Mash unleashes her defensive Noble Phantasm. Ereshkigal is unable to overcome Mash. As such, she now appears in her true form, the blonde opposite of Ishtar.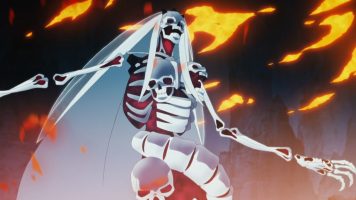 Ritsuka reveals he know that Ereshkigal was the one visiting him in the night. This causes her to be embarrassed. Ishtar is returned to her normal form. Ereshkigal starts to speak, but is struck down with a sword. It is the old man they've encountered before. He reveals he freed Ereshkigal from the Three Goddess Alliance. Her reasons for originally joining the Three Goddess Alliance are revealed. Ritsuka offers her a change to help them. Ishtar suggests Ereshkigal become Ritsuka's (Lancer) Servant. She wants to repay him first.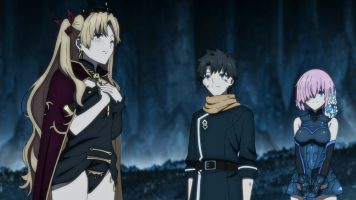 Gilgamesh returns to life while Isthar, Ritsuka, and Mash take the long way out. Gilgamesh notes that Enkidu's body was not to be found.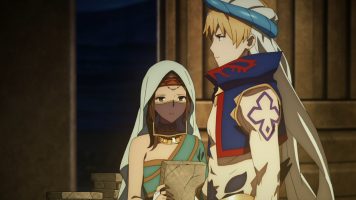 Thoughts/Review
And so the "blonde Rin" basically joins the party with Fate/Grand Order Absolute Demonic Front: Babylonia 13. But it is still a shame that there's no real story explanation for why Rin would choose to join with two goddesses.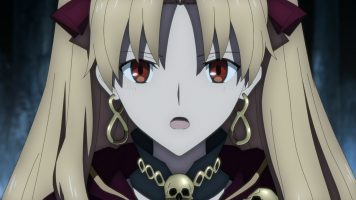 Typical Conversion Story
While the episode was certainly entertaining, there was really nothing new in Fate/Grand Order Absolute Demonic Front: Babylonia 13. The story plays out in a typical fashion. Our heroes want to request something from someone powerful and have that someone join their cause. Said someone battles the heroes. Some tragic stuff is revealed about said someone, followed by that person joining the heroes and granting their request.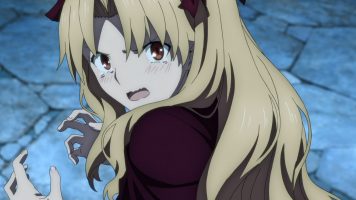 But as I said, despite playing by the numbers, the episode was entertaining. The fight between Ereshkigal's undead form as she battled Mash and Gilgamesh was enjoyable to watch. And I had no issue with how they got Ereshkigal to back down and agree to help them.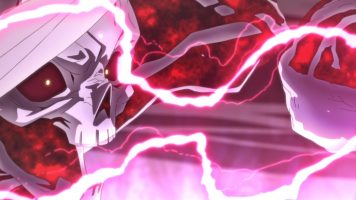 The old man is the confusing part. I do know who he is, thanks to readers of the blog. But his appearances in this series have not been explained. It basically requires  you to know the story of the previous singularity.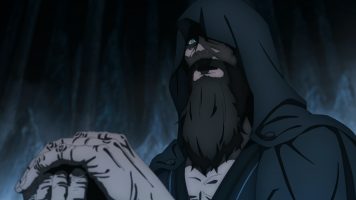 Final Thoughts and Conclusion
Since there's really not a lot to analyze in the episode, I'll go ahead and wrap up my review of Fate/Grand Order Absolute Demonic Front: Babylonia 13. While the conversion story was very predictable, the journey was still fun.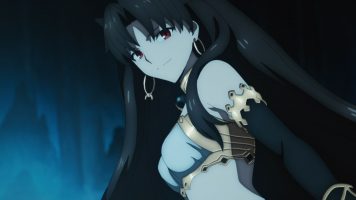 Note: For those interested, I do have some videos on YouTube created for the Fate/Grand Order mobile game. I'm looking to hit 1000 subscribers on YouTube, so click this link to help me reach my goal. 😁