Yashahime: Princess Half-Demon 07
半妖の夜叉姫 07
Hanyou no Yashahime episode 07
SPOILER Summary/Synopsis:
Towa joins the youkai hunters in taking down a troublesome youkai. Elsewhere, one of the Four Perils, a female, winged youkai named Kyuki, visits a ship to report to her master, the youkai lord Kirinmaru. After briefing him on Tokotsu's defeat at the hands of Beniyasha and the daughters of Sesshoumaru, she promises to take care of the situation. Meanwhile, Towa and Setsuna return to Kaede's home, where Towa gets Setsuna to play the violin.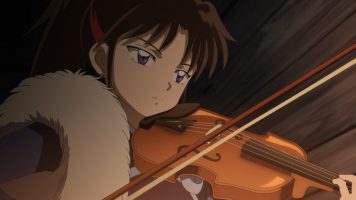 The following morning, Towa's irritated Setsuna left her behind. As such, she decides to go after the Dream Butterfly on her own. She packs a backpack with food and water, but ends up going in the wrong direction. As such, she meets the pirate Riku. He's lost, so Towa agrees to help him. After getting him to the river, she shares her food with him and he leaves her a katana as a reward.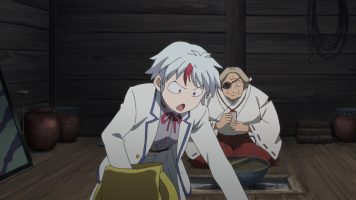 Towa is thrilled to discover the katana is the real Kikujumonji katana, which her broken sword was a replica of. The deputy shogun's (Ogigayatsu Hiiagi) troops arrest her for the theft of his sword. The shogun's aide, Sokyu, orders them back to the estate, where Ogigayatsu questions Towa. Sokyu recounts the story of Inuyasha, Kagome, and company.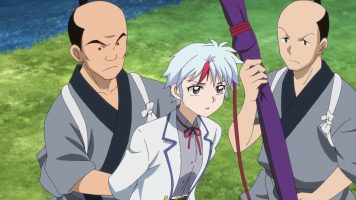 Meanwhile, Setsuna goes to retrieve Towa and is joined by Moroha. Elsewhere, Kyuki arranges for a polar bear beast named Fubuki to do his thing to stop Setsuna and Moroha, and retrieve their Rainbow Pearls. Towa senses them, but also senses the real Fubuki. She causes it to reveal itself, allowing Moroha to slay it with a purifying arrow. The two rescue Towa, then pursue the fleeing Sokyu, who's actually the owl youkai Yotsume.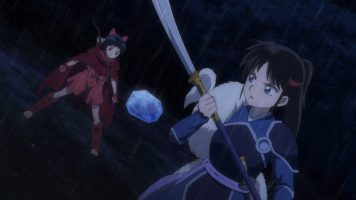 Thoughts/Review:
I gotta say, I didn't expect Yashahime: Princess Half-Demon 07 to link into episode 1 of the series and fill in the missing story pieces. But I liked that.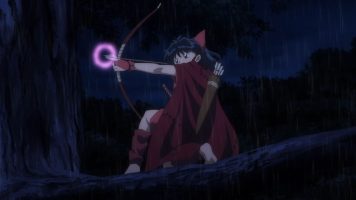 Mary Sue Towa
I don't know why, but Sunrise continues to push Towa as being the end all, be all character of the series. As such, Yashahime: Princess Half-Demon 07 pushed the narrative that Towa was the most reliable of the three girls. I'm scratching my head going, "How?" She's the most naive for sure. And it was pure coincidence that she got close to Kyuki's agent.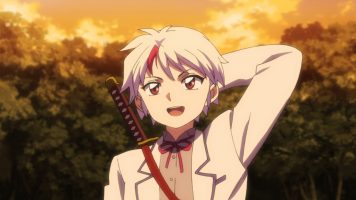 It kinda sucks 'cause I want to like Towa as a character. Things would be more interesting if she had issues dealing with the Japan of the past. Yes, there are references made to her not being as good with her senses as Moroha or Setsuna, but she's quickly overcoming that. And she's just rapidly advancing 'cause the plot demands it. It doesn't feel earned, which is the problem.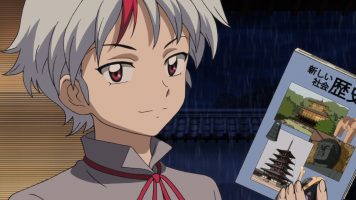 I'm not asking for some boring, training story. But while the story shows Moroha and Setsuna not thinking much of Towa's youkai abilities (or anything else for that matter), and they give some tacit nod that Towa is trying to be better, it isn't enough. Maybe having a montage where Myouga (or the like) are training her would have helped.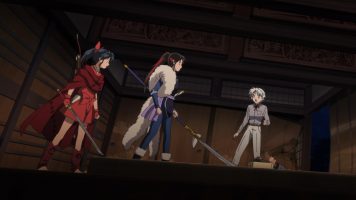 Still, I can appreciate Towa's dream of having a good relationship with Setsuna in the modern world.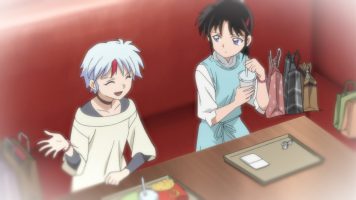 Coming Full Circle
One thing I really enjoyed about Yashahime: Princess Half-Demon 07 is that Sunrise used the episode to link to episode 1. The first episode made it seem that Moroha, Setsuna, and Towa were already a team. I'm glad that wasn't the case, even though they acted as a team. Setsuna was just going to bring Towa back to Kaede's house. Moroha was out for a bounty.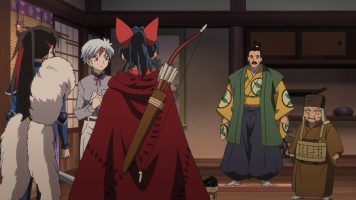 That said, since the trio are in pursuit of Yotsume, I guess this is the point in the series where the three girls become a team. After all, this is roughly the half-way point of the series.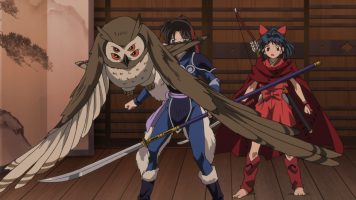 Final Thoughts and Conclusion
In the end, Yashahime: Princess Half-Demon 07 is an okay episode. While I'm not keen on the continued push to make Towa a Mary Sue character, I did like the episode's ties to episode 1.