TONIKAWA: Over The Moon For You 09
Tonikaku Cawaii: Fly Me to the Moon 09
Tonikaku Kawaii/トニカクカワイイ
SPOILER Summary/Synopsis:
Tsukasa is impressed with how Nasa is handling the complete loss of their residence. After chatting with his landlord, Nasa suggests he and Tsukasa grab a bath at the bathhouse. There, Kaname has some fun teasing Nasa before offering the pair free rent in their small guesthouse. Again, Tsukasa is impressed with how Nasa handles things.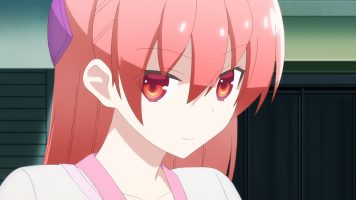 Kaname shows Tsukasa and Nasa the guest house, which is larger than their previous apartment. Nasa accepts Kaname's offer, providing her sister and mom approve. Meanwhile, Kaname knows there's a potential issue with Aya, who has a crush on Nasa and hasn't figured out he's married. Aya and Kaname's mom spills the beans to Aya, then trolls Aya over her heartbreak.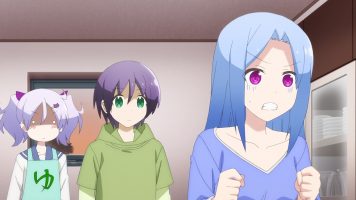 Tsukasa wants to do laundry, so she and Nasa head to the laundromat owned by the Arisugawa family. There, Nasa learns something about women's underwear. When they return home, Kaname tells Nasa he needs to buy Tsukasa more clothes. As such, he and his wife do some clothes shopping. Tsukasa buys more underwear, leading Nasa to want to see her in it.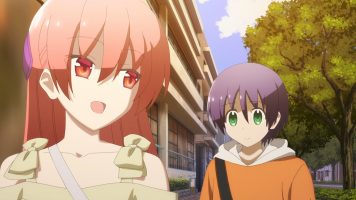 Thoughts/Review:
As much as I love the anime version of Tonikaku Kawaii, I still get frustrated at times over decisions that are made in the adaptation. TONIKAWA: Over The Moon For You 09 is kinda frustrating.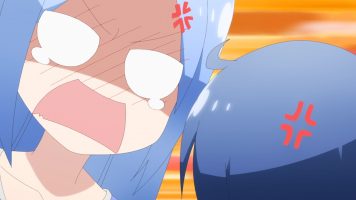 Modifications to the Source Material
In order to create TONIKAWA: Over The Moon For You 09, source manga (Fly Me to the Moon) chapters 31, 32, 33, and 35 were used.
Kaname's jest about her mom and sister being unable to complain is removed.
Frame with Tsukasa meeting Aya's and Kaname's mom removed.
Because chapter 34 was purged, Kaname's reason to summon Tsukasa was switched from games to Kaname's mom.
The joke with Kaname having embarrassing photos of Nasa is cut for an extended dialog about Tsukasa's embarrassment at having her photo taken.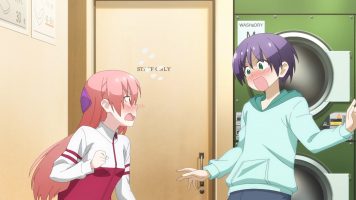 Sometimes I seriously wonder why anime adaptations make the decisions they make. I get that at times, things get cut due to time constraints. Or, things may get modified to help the flow. But for this episode, I don't get why Tsukasa's love of games is cut. Previously, Seven Arcs had cut a lot about Tsukasa's love of movies and TV shows, to say nothing of cutting her time with Nasa's father.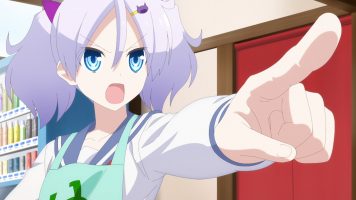 There was another thing the removal of chapter 34 did. In the chapter, Nasa takes the old computer from Kaname's father and writes a simple, Space Invaders style game for Tsukasa to play. To me, there was no reason to cut it.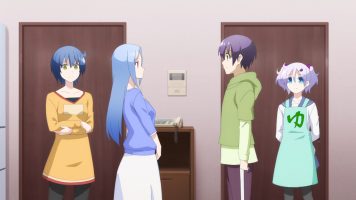 Final Thoughts and Conclusion
I'm running behind, so let me wrap up my TONIKAWA: Over The Moon For You 09 with some final thoughts.
INOUE Marina, who was Wataru's seiyuu in Hayate the Combat Butler, returns in this episode to voice the Landlord character, who's clearly Wataru. That was cool.
Also, it was cool seeing Saki. But it is things like this that make me a bit more irritated that Sakuya's cameo in the previous episode was purged.
But on a positive note, Kaname trolling is awesome to watch.
I think there's a joke with Kaname and Aya's mom and her husband leaving her. It isn't that her husband cheated on her (which is technically true), but that she had her husband stolen from her by a younger girl. NTR, if you will.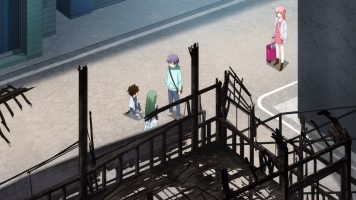 In the end, I'm annoyed at the loss of fun content for the anime adaptation. That irritation brings down what was otherwise a very enjoyable episode.