Lupin the Third Part 6 – 15
Lupin III Part 6 15
ルパン三世 PART6
SPOILER Summary/Synopsis:
Lupin and Jigen are in their city hideout on a rainy day. Since Jigen appears depressed, Lupin shows him their next target. Count Fernand Maistre is marrying a doctor named Mylene Legrand. During the wedding, Fernand will give his bride the Tear of Marseille jewel. To Lupin's surprise, Jigen asks for him to not do anything. Jigen goes to recce the engagement party and see her. While there, he observes an unsavory character.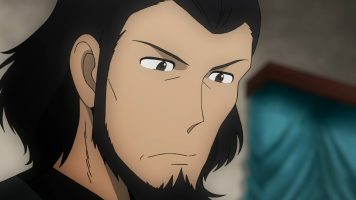 Back at the hideout, Lupin identifies the nasty man as the Jackal. His MO is to kidnap wealthy folks, obtain a ransom, but still kill his victims. As such, Jigen begins tailing Mylene to her practice and everywhere else to thwart the Jackal. While he does this, Jigen recalls years before, getting into a gun battle and getting shot. It was Mylene, who was a university medical doctor, who saved his life. And they apparently had a brief love affair.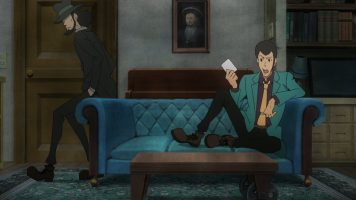 Back in the present, Jigen is able to discover the Jackal's lair. In the gun battle that follows, Jigen kills all of Jackal's henchmen, save his brother Sed. However, when Sed comes for Jigen with a knife, Jigen turns it on Sed, killing him. The Jackal, escapes, vowing revenge on Jigen.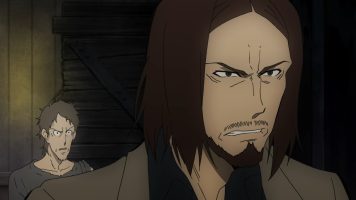 At the wedding, the Count gets nervous. Jigen talks to the man, who finds the courage to return and marry Mylene.  Immediately after the ceremony, fireworks go off. The priest turns out to be the Jackal, but Jigen kills him without anyone even knowing what happened.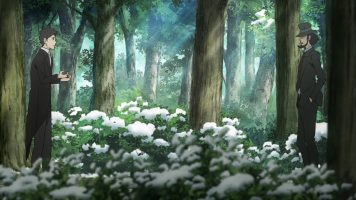 Sometime later, Mylene meets Lupin and gives him the Tear of Marseille as payment for getting Jigen to her wedding. Although he didn't meet with her, she did observe Jigen watching over her. Later, Jigen shows up. Lupin gives him the jewel, but is dismayed when Jigen throws it into the water.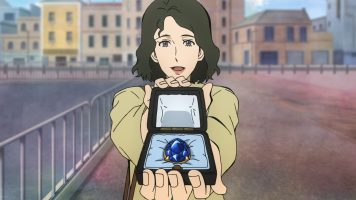 Thoughts/Review:
We get a Jigen episode with Lupin the Third Part 6 – 15. No problems with that, but I do wish Mylene had been a character from a previous series, OVA, or movie.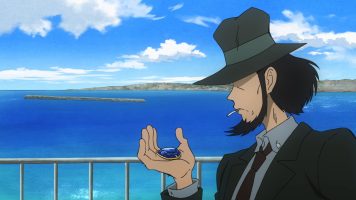 Jigen's Episode
When I saw the preview for Lupin the Third Part 6 – 15, I really hoped that Jigen would be reunited with Doctor Livia from Lupin the Third PART4 04. It would have been a lovely nod to a previous series. And if one hadn't watched that old episode, it would have played out pretty much the same.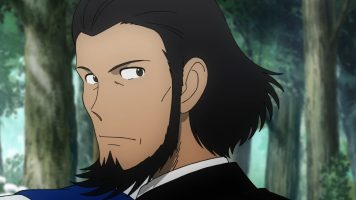 Instead, we have a new character whom Jigen had a romantic past with and more. The "and more" bit coming from her saving his life. Having her become the target of a kidnapping is contrived to be sure. But it allowed Jigen to be Jigen, so I give that a pass. That said, the episode is also Jigen thinking about a life that might have been, married to a lovely doctor.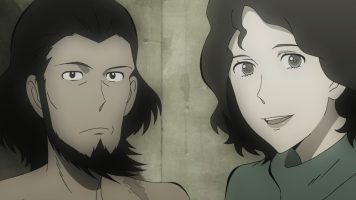 While this Jigen episode was fine for what it was, the best part was the end. To think that Mylene baited Lupin in order to get Jigen to come so she could see him is pretty wild.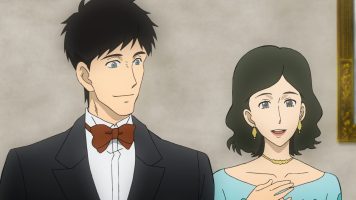 Final Thoughts and Conclusion
In the end, Lupin the Third Part 6 – 15 is fine Jigen episode with a lovely surprise at the end. But there's nothing to do with the main plot, and since Mylene wasn't a character from a previous series, the episode is soon forgotten.