Six Star Rino! – Princess Connect! Re:Dive
Hey gang! A while back, I scored another six star character in the Princess Connect! Re:Dive game. This time it was Rino, an archer who went from "meh" to an arena nuker, especially on defense. Here's a video of me unlocking her sixth star.
I despise arena, but at the moment, arena is pretty much dead. Most folks have the same teams on defense, and Rino is a core port of that. As such, it is pretty much impossible to defeat her. Further, Rino on defense > Rino on offense. Go figure.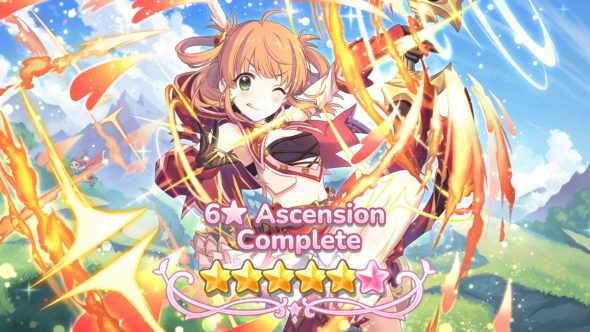 I'm working on getting six star Lima (the llama) unlocked. Man, I'm way behind there, but at least I got her to five stars recently. I'll do a video when I unlock her sixth star.