TONIKAWA: Over The Moon For You Season 2 Review
Tonikaku Cawaii: Fly Me to the Moon Season 2 Review
Tonikaku Kawaii S2/トニカクカワイイ
I've been a fan of Hata-sensei's manga works for years. Sadly, I find that the anime adaptations of his manga works best if you've never read said manga. As such, you don't know what you are missing when stuff gets cut or otherwise changed. For me, knowing the manga means the modifications the anime adaptation team makes 'cause "reasons" annoying at best.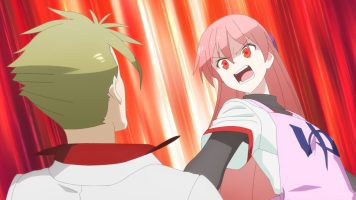 S P O I L E R S !

The Story, in Brief

The story of TONIKAWA: Over The Moon For You Season 2 continues the slice of life look at newlyweds Nasa and Tsukasa. During this time, we are introduced to Nasa's cousin Ginga, who looks like a yakuza. Tsukasa and Nasa take a trip to a theme park, where they are tailed by Chitose, a teen member of the family whom Chitose lived with. Then, Nasa and Tsukasa take a trip to an onsen, where they are met by Chitose's grandmother, Tokiko.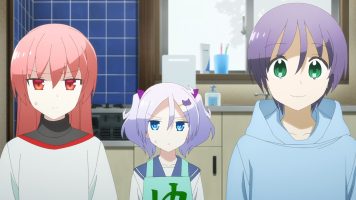 Next, Kaname's friend Kyuuma shows up. Further, a mechanically-inclinded teen girl who knows Nasa (Nakiri) gets introduced to sell Nasa stuff. Eventually, the couple go camping with their acquaintances, including Tokiko. There, Tokiko turns the event into a wedding reception for the young married couple.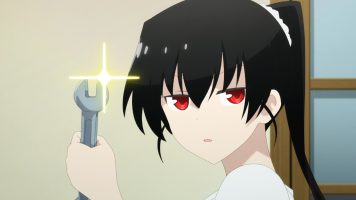 Mostly Fluff

As is common for Hata-sensei titles, TONIKAWA: Over The Moon For You Season 2 is mostly fluff, and that's fine. Tsukasa and Nasa are a cute couple, so I don't mind watching them do things innocent newlyweds might do. I don't mind the introduction of new characters, even if they are done to try to stick something to the wall to give Nasa and Tsukasa something to bounce off of. Unfortunately, that's pretty much all the new characters amounted to.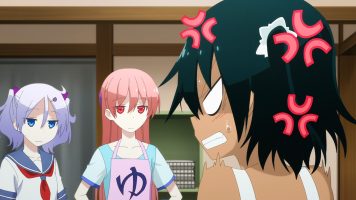 The plot elements of the series from the manga are downplayed in the anime. In my opinion, one of the reasons the anime production team made some changes was to reduce the plot overhead. For example, in the first season, one of my complaints was that Tokiko's presence was removed from some episodes. Eventually, they couldn't get around Tokiko. In my opinion, if I had not read the manga, I would think Tokiko was just passing on Tsukasa's guardianship. But in the manga, we know there's more at work here.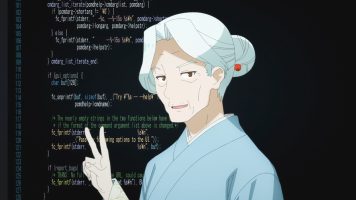 To me, the reduction of plot elements is a shame. I can understand why the anime team would do this, especially if they don't have a green light to just do the whole series. It would be frustrating as someone only watching the anime to have plot introduced and never get a resolution. (Full Metal Panic springs to mind.) But as someone who loves the manga (but hates the Viz adaptation of said manga), it is disappointing to not get a faithful adaptation. After all, Spy×Family proves this can be done.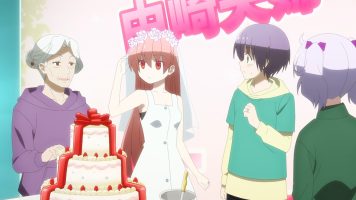 Final Thoughts and Conclusion
I didn't hate TONIKAWA: Over The Moon For You Season 2 at all. In fact, there were things I did enjoy seeing animated. But for me, the anime adaptation just doesn't inspire me to rewatch it again. I guess I'm too old for cotton candy, slice of life stories. Sure, it can be fine on initial viewing, but then I have no desire to return. That said, I will push forward to watch the OVA series when I get a chance.