大きな箱とねこ (A Big Box and a Cat)
As I write, I'm keeping my parents' cat while they are on vacation. So it is always an adventure of sorts whenever she's in the place. So when LH shared this video of a Japanese cat and a large box, I couldn't help but laugh since the cat looks almost like my parents' cat. I'm sure you cat owners will appreciate this one.
The cat (named "Maru") is featured in this blog: http://sisinmaru.blog17.fc2.com/.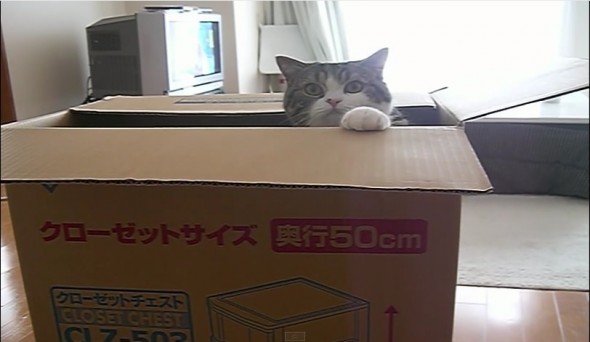 Update 16-July-2015: Man, since I was last out here, Maru's owner has turned his cat (well, it is "cats" since he has two now) into a little business with books, calendars, and more. Plus, his YouTube channel has videos that get lots of hits. This one has over 10 million!