FUNimation Gets Some Old School Anime! (oh, and some not so old school stuff too)
As reported on ANN, FUNimation is going to start a "digital distribution" of several titles including Air Master, Pretty Cure, Galaxy Express 999, Captain Harlock, Digimon Adventure 02, Slam Dunk, and Fist of the North Star. These will all be on FUNimation's video site for streaming but no word on whether there will be a download option or not.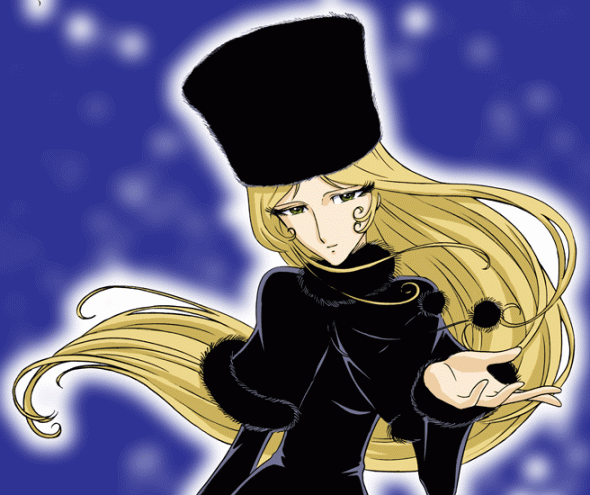 While I care nothing for a title like Digimon Adventure 02, I am VERY excited to see old school anime titles Captain Harlock and Galaxy Express 999 (both from the creator of Space Battleship Yamato, MATSUMOTO Leiji) licensed. FUNimation already had licensed the 2003 Galaxy Express 999 spinoff, Galaxy Railways (which is in my large DVD backlog) and I had heard that some of the folks at FUNimation were interested in getting the earlier stuff in the franchise.
I don't know if either of these titles will be any good, but I've wanted to see them. I've also been somewhat curious to see the classic 80's anime Fist of the North Star (I did watch and review the first episode) but I've never gone to Crunchyroll's site.
Ultimately, I'd like to see this mark the start of more such digital distribution of classic anime titles. There are so many unlicensed classics out there that may not warrant a full-blown license (DVD, Blu-ray, etc.) but could be licensed for streaming so that folks could legally watch these anime titles. I'm sure that FUNimation tracks who's watching what from their video portal and should an old school/classic title get tons of viewings, who knows — maybe FUNimation springs for a full blown release if the market feels right and customers clamor for it.
At the top of my "I wish we had this licensed in some form" is the TV series Dirty Pair. I'm sure I'll add others to the list in the comment section after I've had my first caffeine injection. I'd be curious to see what classic anime titles some of you would like to see come to life, even if only in subtitled streaming form.