灼眼のシャナたんG (review)
Shakugan no Shana-tan G
*SPOILERS!!*
Ah, the return of the Shana-tan series of comedy shorts. The first short dealing with Shana-tan eating Napoleon ice cream bars and getting sick wasn't really funny until the end. Her threatening to basically take a dump on his head without saying the words, only making the straining sounds of needing to push one out badly almost had me fall out of my chair. *lol* That was so wrong and yet so funny.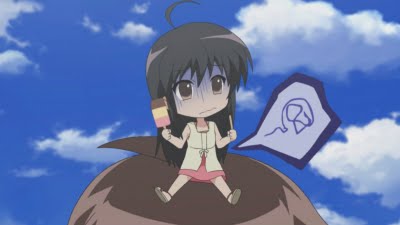 The second story was rather silly with "Shana-tan" actually being Yuuji and Shana having her real body, but strangely calling Yuuji "Shana." Her fluffing the oversized shirt repeatedly to obviously flash the mini Yuuji was amusing and wrong but not that funny.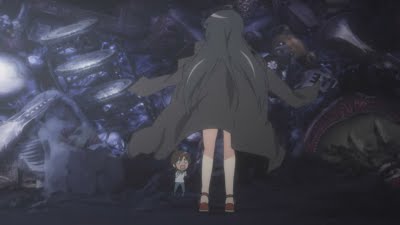 The third story with Kazumi hiding behind the pole and watching Shana and "Yuuji-tan" (as I'll call him) go into school alone while moving her butt like a cat in heat didn't strike me as funny, nor did Ike spying on Kazumi from behind his pole. Actually, this is basically a recycled joke from an earlier Shana-tan incarnation.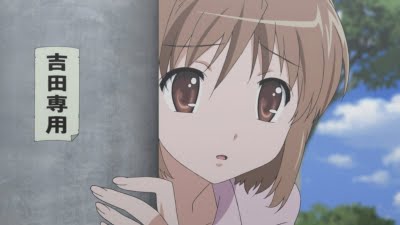 The four short has Shana and Yuuji-tan encounter a very drunk and mostly unconscious Margery Daw. *yawn*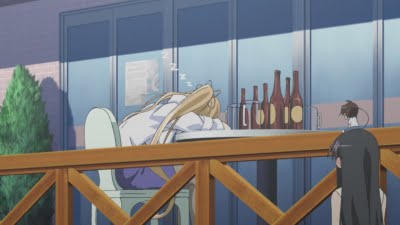 The explanation of what a hougu is in the 5th short was actually pretty interesting as it started. I didn't really get the dagger joke nor the food joke at the end. Call it a cultural thing I guess.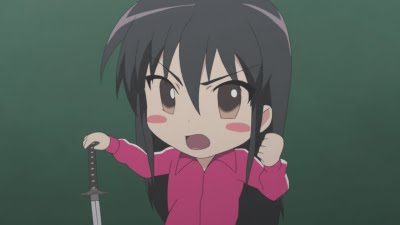 The last short with Kazumi doing a diary entry was OK and strange. No clue what the beetle on the string is supposed to mean, though it was amusing when Kazumi's seiyuu shifted voices for a short time.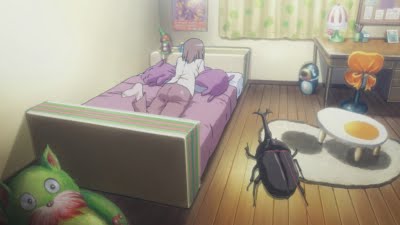 In the end, four minutes were more than enough as there was only one really funny short. To be honest, the original OVA this parodied was funnier.