FUNimation's 2010 Roll-out Riot: Day 4 — Two New Anime Titles
FUNimation scores two anime titles I'd never heard of — the TV series Jyushin Enbu Hero Tales and Master of Martial Hearts (aka: Zettai Shougeki ~Platonic Heart~), a five-episode ecchi OVA series.
Jyushin Enbu looks like a typical shounen action series and since the original manga was done by Arakwawa-sensei of Fullmetal Alchemist, no doubt FUNimation will do pretty well there. Not doing anything for me at present.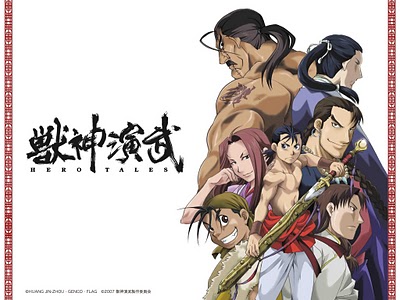 On the other hand, Master of Martial Hearts screamed "bishoujo hentai!" at me as soon as I saw FUNimation's promotional image. All of the major otaku costume fetishes are there as are all of the major fetish personalities (as best as I can tell). I guess the license rescue of Ikki Tousen must have done well for FUNimation to warrant going after another "girls lose their clothing while in martial arts fights" anime. If so, they must not be happy to have the Ikki Tousen sequels licensed by another company.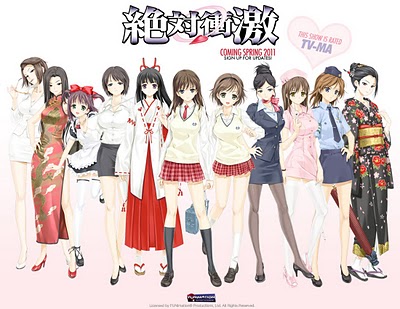 Regardless, I'll be passing on this one as well.