Remembering Space Invaders, Japanese Style
On April 1, 2008, TAITO and Yahoo! Japan did a nifty little thing to celebrate the 30th aniversary of the game Space Invaders. TAITO sent out a message to me and some folks a few days ago touting the archived version of the Space Invaders take over of Yahoo! Japan's website back then.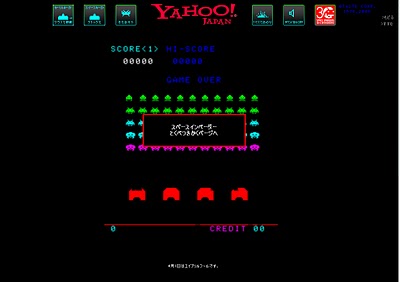 Its weird playing the game with a mouse. *lol*
BTW, it is game over if you get shot vs. having two other plays. I haven't tried to actually make it through but maybe when I have a bit more time. I'm guessing there's only one level but if any of you make it through, let me know.