Negima! 294 SPOILER Images
魔法先生 ネギま!Chapter 294 (Images)
Here's what I know many of you have been waiting for — the original-sized, sneak-peek SPOILER images for Mahou Sensei Negima! Chapter 294 as brought to you by anonymous Japanese fans (click pic to make bigger, y'all).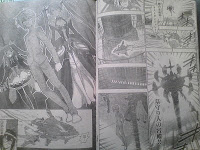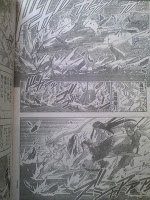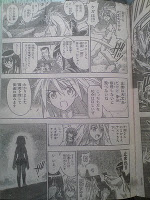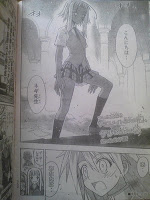 OK, that last image has to qualify as the biggest shock ever. Either that's Zazie (meaning the French are right when they started talking that the manga is almost over) or its a fake (like Faux Eva).