Japanese Game Arcade in the Late 70's
Taito recently released this photo of a game arcade from the late 1970's in Japan, just when the game Space Invaders was becoming quite popular.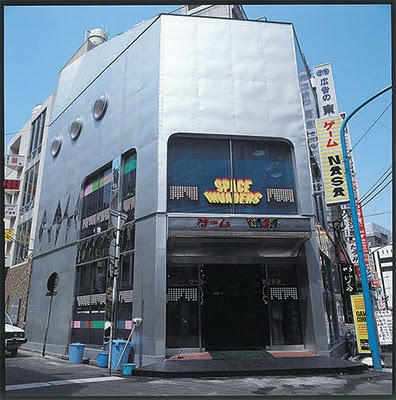 Ge-mu (game) NASA is the name of the place and I wish that Taito had released some photos of the inside of the place.
It is amazing to me to think that it has been that long since Space Invaders was invented. Rumor has it that Space Invaders was so popular in Japan, there was a shortage of ¥100 coins for a time (while we were paying 25-cents for a game, the Japanese were paying a lot more for theirs).