Negima! 341 SPOILER Images
魔法先生 ネギま!Chapter 341 (Images)
Here's what I know many of you have been waiting for — the original-sized, sneak-peek SPOILER images for Mahou Sensei Negima! Chapter 341 as brought to you by anonymous Japanese fans (click pic to make bigger, y'all).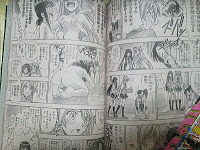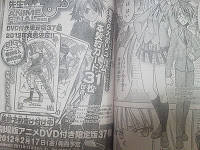 Akamatsu-sensei is certainly going for the ecchi, but what has Eva's goat?  Looking forward to this one.