Totoro and McDonalds
Hey gang.  It has been a wild and massively expensive last few days, but totally worth it (I hope). Just have some legal paperwork to finish up today. Sadly, I can say no more about that, but it does leave me a bit short on the blog front.
So, since a couple of folks I knew made an image post that I found amusing, I thought I'd share it, even though it has been around a while.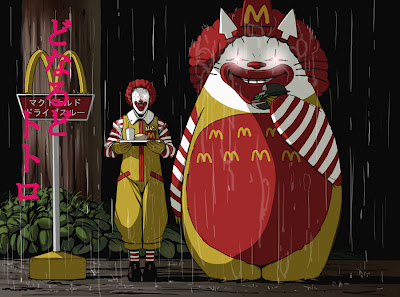 *lol*  Totoro and Ronald McDonald. That's so wrong, but funny just the same.
I'm not sure where this art piece came from, but if you know who actually created it, let me know.