Hiya gang. Well, I don't always have time to watch everything recommended to me, which is a shame, but I do make note of everything recommended.
This brings me to my next add, Accel World. The first person who recommended this to me did so upon learning that I was interested in Jormungand, and stated that Accel World was better.  Well, "better" is all a mater of taste, but as I always do, I checked into it, added it to the list, and have now decided to episode-blog the series.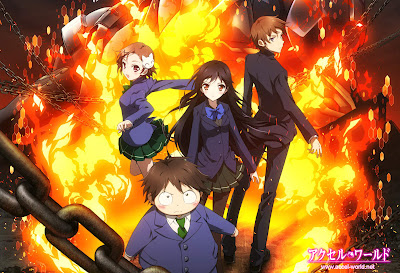 Well, the overweight boy certainly is not what I'd expect, but that did really pique my curiosity. I mean, does the fat boy get one of the anime babes?
Regardless, I'll get to judge for myself on how good this anime really is, according to my tastes. ^_^