Here is the first SPOILER image from the upcoming UQ Holder chapter 36 courtesy of the VERY gracious Southrop. (My review of UQ Holder chapter 36 should come out Wednesday.)
UQ HOLDER CHAPTER 36 SPOILERS
The UQ Holder chapter 36 goodness begins.^_^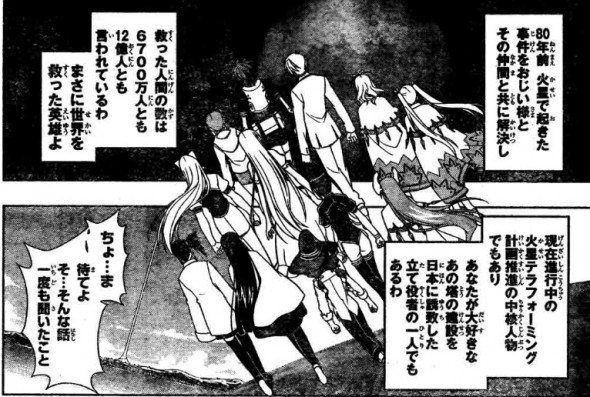 One of my pet peeves toward the end of Negima (before we KNEW it was near the end of Negima) was how Fate's battle harem were pretty much tossed aside. (I think Yue had one call with them, but they seemed to get lost in the shuffle to end the Magic World arc.)  So it is nice to see at least three of them in this shot, as well as some of Negi's battle harem. ^_^
Speaking of Negi's battle harem, obviously they aren't all there, but there are some familiar backsides. I rather like the idea that Chisame appears to be heavily involved. Chachamaru, Setsuna, Konoka, and Yue are not a surprise. Presumably, that's Nodoka next to Yue, but if so, she's become a little less reserved.  I really can't tell whom the girl next to Chisame is. To me, it doesn't seem like Asuna, and if she's in a position of governance, she probably wouldn't be trekking with Negi.  That said, she considers herself his main partner, so it probably is her. I guess it could also be Ayaka.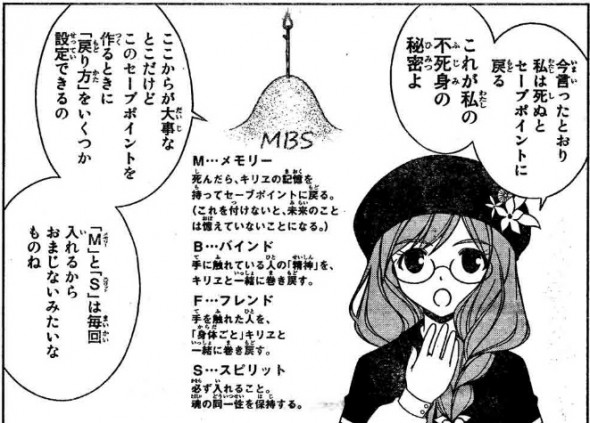 More lovely info on how Kirie's immortality works.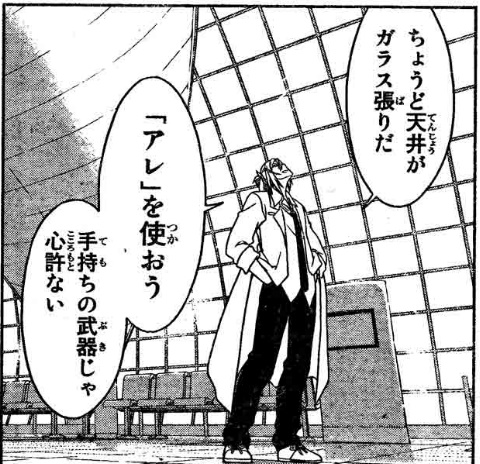 Apparently, Ikkuu has a big surprise up his sleeve (from orbit) to deal with Fate.
Hata hasn't posted any test spoilers, so that's all I have for now.
I'd like to express my continued thanks to Southrop for sharing these awesome images. As usual, he has some notes for UQ Holder chapter 36 for those interested. ^_^