愛・天地無用! Ep. 02
Ai Tenchi Muyo! – 02 Review
SPOILER Summary/Synopsis:
Tenchi-sensei is escorted on a tour around school by Student Council President Momo as they are tailed by Vice President Hana, Treasurer Touri, and Auditor Hachiko.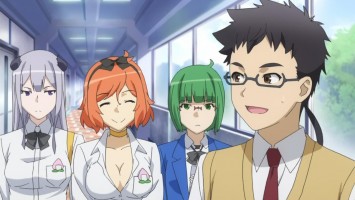 Tenchi sees Momo's panties and recognizes them, causing Hachiko to threaten hime and the others to tease him.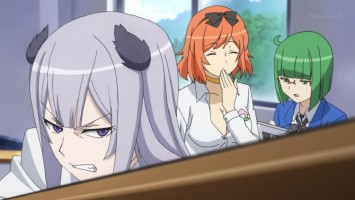 After Tenchi senses something, he's lead to the Student Council Room, where Hana, Touri, and Hachiko capture Tenchi to test him on whether he'd harm Momo, producing a lot of torture devices to accomplish this.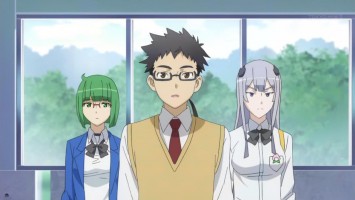 Hana is going to use the body method, which always produces a result in 6.7 seconds. As such, Hana reaches for Tenchi's nethers, having to get Hachiko to help keep him from moving.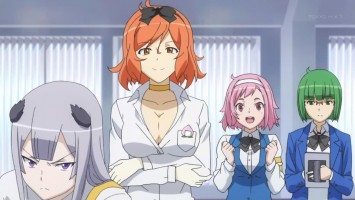 Thoughts/Review:
Maybe I'm getting old, but I really didn't find this funny.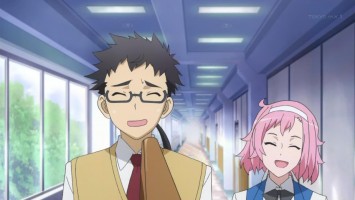 After two episodes, we have an airhead as Student Council President (Momo), whom the other council officers seem to worship, especially Hachiko.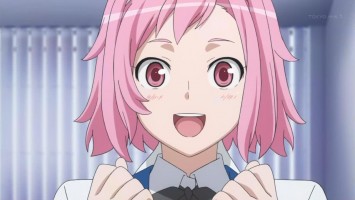 Then we have Tenchi, who's no longer a teenager, but who's a teacher at this school. Such is the respect for their new teacher that these officers of the student council assault him for some reason to test him. Fine, whatever. By making Tenchi a teacher, there's a different set of dynamics at play here, so this torturing of Tenchi, which is obviously supposed to have me holding my sides from massive laughter, doesn't come off as funny at all.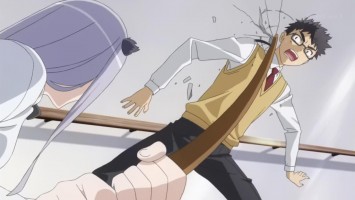 Further, as an old school Tenchi fan, the joke about testing Tenchi by giving him a hand job wasn't funny to me either, but then the original joke during OVA 1 wasn't funny to me either. I suppose Negeshi-san wanted to pay tribute to the original.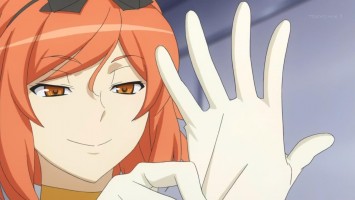 Finally, looks like Washu is observing. We'll see where that goes.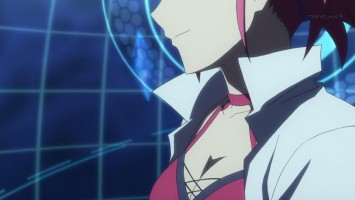 In the end, this episode didn't grip me, but I'm going to keep watching because it is Tenchi.