愛・天地無用! Ep. 07 (08 w/ recap episode)
Ai Tenchi Muyo! – 07 Review
SPOILER Summary/Synopsis:
Note: The episode numbering used here is based off of the official video releases, which aren't numbering the various recaps and such in the episode numbers.
A spacial rift from Washu's experiment opens up in front of a ship in planetary (Earth?) orbit. A girl named Beni sends the Princess Momo to Earth in an escape shuttle.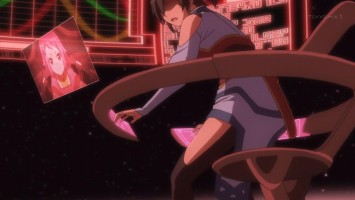 In the past, Tenchi takes young Momo to a wooden, walled structure. Tenchi is challenged by Inukai (Hachiko). She's stopped by (Hana), who asks Tamaomi (Touri) if she's seen Tenchi and Momo before, which she hasn't. Tenchi heads off with Momo, followed by the girls, who speak of a terrifying oni who's been terrorizing the place.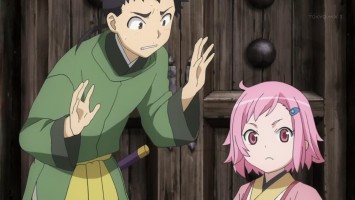 The group meets the oni, who turns out to be Ryoko. Tenchi recognizes her, but she doesn't recognize him. As the notorious space pirate, Ryoko decides to have some fun with Inukai and the others. However, she's stopped when Momo steps in her path, then sends out a pulse that send Ryoko flying back. Ryoko is impressed, but before she can attack, a large mecha lands, containing Galaxy Police Officer Mihoshi.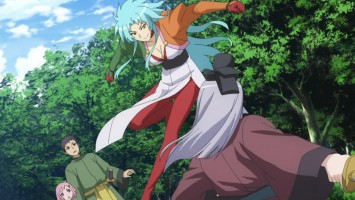 Thoughts/Review:
This was another fun episode, but mainly because of Ryoko and Mihoshi.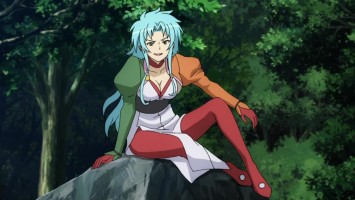 In terms of plot, it seems that Tenchi in the past and Tenchi in the present are not aware of each other as neither seem to recognize Hachiko, Hana, Touri, or Momo. I suppose it is possible that this rift caused people from the present to also appear in the past. We'll see how that goes.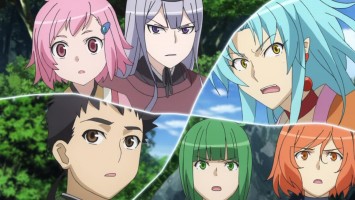 Obviously, Momo in the present is the kid in this episode. Beni will likely turn out to be the oni-like character in the present.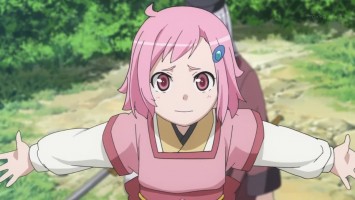 Speaking of oni, I have to admit that I got a kick out of Ryoko being portrayed as the evil oni again, along with her high praise of herself as a notorious space pirate. ORIKASA Ai hasn't lost a step in how she plays Ryoko.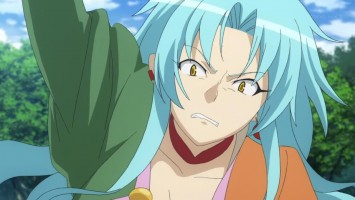 On the other hand, MIZUTANI Yuko does seem to have lost a step when it came to voice Mihoshi in this episode. However, it was still nice to see Mihoshi.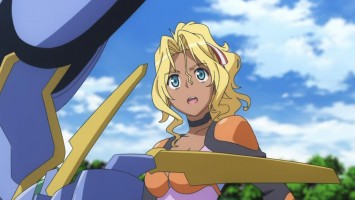 Finally, seeing the blue mecha, I feel stronger than ever that this series will end up being part of the Tenchi Universe continuity. I hope that does turn out to be the case.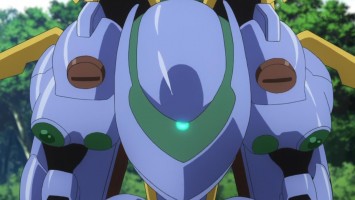 So an enjoyable episode, but again, mostly for nostalgia.