Mobile Suit Gundam-san – 13
Kidou Senshi Gundam-san episode 13
機動戦士ガンダムさん review
***SPOILERS***
Char gives a nonsense briefing to Lalah, who seems to comprehend it. He then asks her if as a Newtype, she can send a beam from her bindi in her forehead.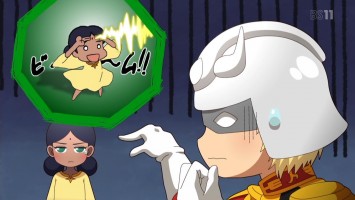 Lalah sees Char laughing because he's installed a red beacon light on her Elmeth. Char is delighted to have the Elmeth match the pilot, seriously angering Lalah.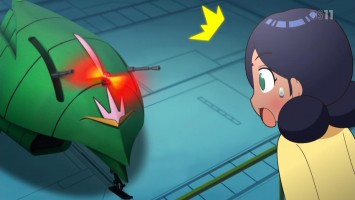 Char consults with Dr. Flanagan over Lalah's bindi and is dismayed to hear that nothing will come out of it. Lalah overhears this and decides to tease Char by threatening to shoot him from her forehead. In a panic, Char pees in his pants, causing Lalah to wonder if Char really is the Red Comet.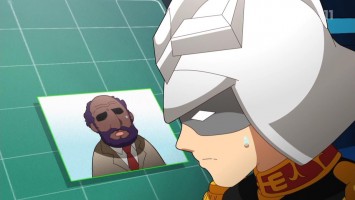 Gundam is coming to attack Elmeth, where inside, Char orders Lalah to attack using her beam. She beats him to a bloody pulp, telling him she'll get angry if he doesn't stop it with the beam talk.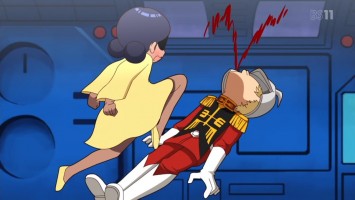 This episode had me laughing a lot because I've just never given much thought to Indian women wearing bindi on their forehead. So Char obsessing over it and imagining that Lalah could attack with it was pretty funny, as was him wetting his pants.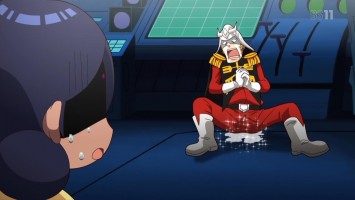 Lalah's reactions to this was humorous as well.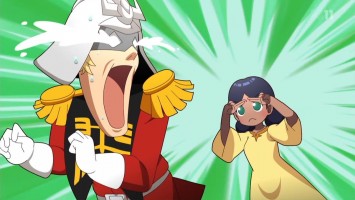 I'm not sure if this is the end of the series or what, but it has been a fun romp thus far.