Magical Girl Lyrical Nanoha ViVid – 11
魔法少女リリカルなのはViVid
Mahou Shoujo Lyrical Nanoha ViVid episode 11
SPOILER Summary/Synopsis: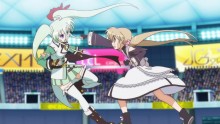 Einhart underestimates Corona's training and desperate desire to win this fight against her to prove herself a worthy member of Team Nakajima. As such, Corona is able to get damage on Einhart. She further surprises Einhart by using her abilities to perfectly mimic techniques from Rio and Vivio. However, once Einhart sees this, she is easily able to handle Corona's attacks. In desperation, Corona uses a technique to keep herself going, despite the massive damage she's taken, which Einhart recognizes from her genetic memories. Einhart survives this with little problem, so Corona goes back to her Golem magic, but Einhart knocks her out.
Thoughts/Review:
Man, this episode was agony, more so because it was clearly just dragging out the inevitable. As I said in the last episode,
As to Corona, I already feel sorry for her. I know she's going to lose. You know she's going to lose. She knows she's going to lose. However, we're supposed to be happy that she will last longer than expected against Einhart, as evidenced by her getting that first hit to allow her to (apparently) summon a golem.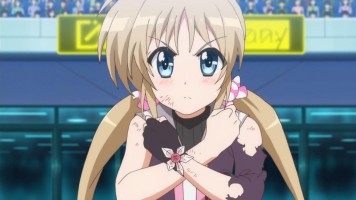 There was no way in the world Corona was going to win, and the fake "drama" trying to force some, "Oh, Corona has a chance" just made me want to put my eyes out.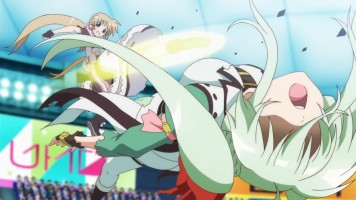 I get that they are trying to show that the weak Corona has a little spunk in her. To be honest, I don't mind showing her giving it her all. She proved she has heart and determination.  However, the whole time I'm watching this episode, I'm just rolling my eyes and going, "OK, so when does Einhart finally put Corona out of her misery?"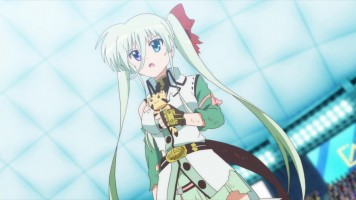 Seriously, this fight was just unbelievable. When Einhart faced Vivio, who's stronger than Corona, she had no trouble kicking Vivio's keester. Remember, Einhart is the one who was attacking a lot of people at the beginning, so much so that she was considered a threat.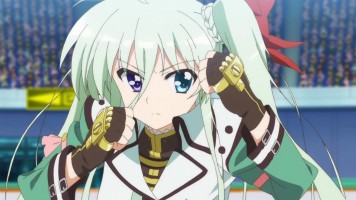 I can give one to Corona, that in her programming her Device to allow her to perfectly mimic Vivio's and Rio's fighting techniques. However, that's a minor pause as the moment Einhart realized it, that was it. Plus, those techniques had never defeated Einhart before, so there was no reason for them to now.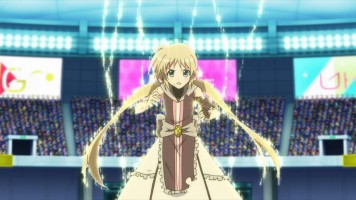 Corona's not a battle mage, nor should she be. She does seem perfect for a supporting role though, and even that of a tactician. There's absolutely nothing wrong with that. She should be encouraged to do the things she's best at and not feel like a loser just because she's not going to be an ace like Einhart or Vivio. Not everyone can be the star.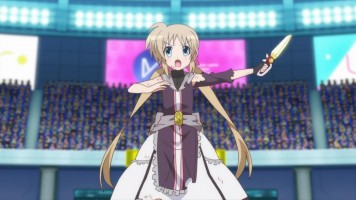 So wait, there's only one more episode? There's no way that this tournament can end in one more episode. This seems like a terrible place to end a series, even if they are planning to do a sequel (which I've seen no news of, nor does there seem to be a continuation of this series in the summer cour). I suppose we could get an aftermath episode where Einhart respects Corona and they become true friends as well as having Vivio and Rio fawn over how much stronger Corona has become. We'll see.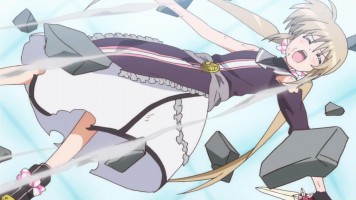 In the end, I'm probably going to get some hate for "hating" on this episode, but hey, we all have our likes and dislikes. As I've said, I don't like tournament story arcs because to me, they are fairly predictable, boring, and are only used to have characters show off techniques, spout cliched stuff, act tough, and maybe show their fighting spirit (Corona in this episode). The underdog will always show a surprise or two, but then the one whom everyone knows is going to win does so in he end. To me, that is not interesting storytelling.