Crunchyroll Manga: "Quality control? Customer service? Up yours!"
You know, I've been supportive of Crunchyroll Manga, mainly because I really like the idea of legal, online manga being published when it "officially" becomes available in Japan (for Weekly Shounen Magazine titles that Crunchyroll Manga has, like UQ Holder and Fairy Tail, that would be Wednesday at 09:00 Japan time). I've even offered suggestions to Crunchyroll manga on how they could make things better, a few of which they've done (not that I take credit for that, you understand). Yet of late, it seems that the folks that run Crunchyroll Manga have pretty much stopped caring and are telling fans, including premium members, "Up yours!"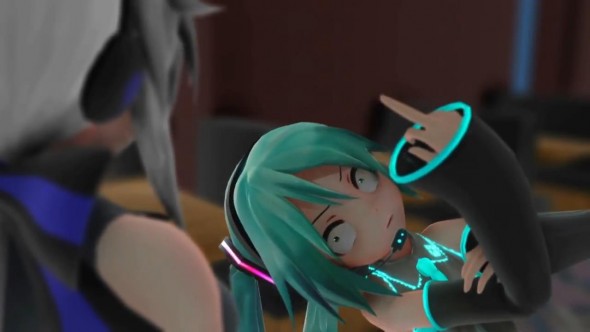 So, what is it that has me on my rant horse against Crunchyroll Manga?
Several months ago, Crunchyroll Manga started becoming unreliable when it came to getting their simulpub manga chapters out at the appointed time. Since I'm there for the latest UQ Holder chapter (and I do now read the weekly Fairy Tail chapter as well, though I'm not presently chapter blogging it), the appointed time for that is 09:00 on Wednesday in Japan (whatever that translates to for your specific timezone in the world). Often, Crunchyroll will have a huge countdown clock displayed when you click the icon for the latest chapter, and when things are going correctly, when the clock zeroes out, the page refreshes and the manga you want to see appears.
What's been happening of late is any one of the following:
The chapter appears for a short time after the clock zeroes out, then disappears for hours or even days.
A blank page appears after the clock has zeroed out. The chapter icon only goes to the same said blank page.
No link icon is shown for the current chapter for hours or days after the chapter is out in Japan, but you CAN access the new chapter by going to last week's chapter (if you are a premium member), going to that chapter's last page, and clicking to advance to the next page.
No link icon is shown for the current chapter for hours or days after the chapter is out in Japan and you cannot access it by any means.
Sometimes (very rare), a chapter is published with missing page(s).
Despite complaints to Crunchyroll, they are usually unresponsive to these problems. Once, a moderator on the forum said they'd have someone look into it, but as I know from my own days of being a moderator and an admin on FUNimation's forums, when it is after business hours, and they don't have support to take care of problems outside those hours, fans are pretty much screwed. One would think that Crunchyroll would have some sort of 24-7 support going on, but if they do, they obviously don't have any monitoring going on, nor any quality control mechanisms on the website to make sure things are what they are supposed to be.
When submitting a request, a canned response is sent back with a vague promise of maybe getting to the issue in two business days, however, they kindly provide you with a link to their help FAQ. If they ever provide a proper response, I'll have to make an update to this piece with that response.
Still, as a premium member of the Crunchyroll website (for drama, anime and manga), I am seriously angry about this crap from Crunchyroll. As I see it, this is completely unprofessional crap on their part to not provide the services being paid for. The term "simulpub" doesn't mean, "We'll publish it on our website, if we feel like it." (Though in today's world, terms are constantly redefined to mean whatever, so I suppose Crunchyroll could redefine the term "simulpub" to mean anything they want at any given time.)  I mean, how hard is it for Crunchyroll to make sure their bloody site is working properly and that manga chapters are being published on time?
It really does feel like Crunchyroll is telling its customers, "Up yours! Customer service and quality control costs money, and we ain't spending money on such frivolity."
So tonight, I go to bed without having gotten to read the newest UQ Holder (chapter 90 as of this post) or Fairy Tail chapters, even tough I'm paying to be able to read them. Is it the end of the world? Of course not. However, when I'm paying for something, I expect to get it, and by "it", I don't mean "the bird."
Update #1:
In response to the complaint someone else made on Crunchyroll's forum, a moderator posted this BS.
Fairy Tail and Seven Deadly sins comes out tomorrow, on wednesday, so it is no surprise that they aren't up yet. Not sure on UQ Holder, I'll get back to you on that one.
Fairy Tail and UQ Holder come out on Wednesday in Japan. UQ Holder has always come out on late Tuesday afternoon/evening in the U.S.
Update #2: In an ultimate insult, Crunchyroll has put the countdown clocks back up and a note saying that it is simulpubed on Wednesday.