UQ Holder Ending In the Next Two To Three Years
Hey gang. I missed this over the new year, but Akamatsu-sensei announced that he will be ending UQ Holder in the next two to three years.
来たる2019年は、いよいよUQホルダーも終わりに向かって進み始めますので、とにかく健康に気をつけて、じっくり執筆できればと思います。(※じっくりやってたら終わるのに2~3年かかったりして・・・)

— 赤松健 (@KenAkamatsu) December 31, 2018
Apparently, the stress of doing the series is a bit much for him. And he is approaching already 50, so I can understand that. Plus, Akamatsu-sensei doesn't have the staff he had back in the Negima! days.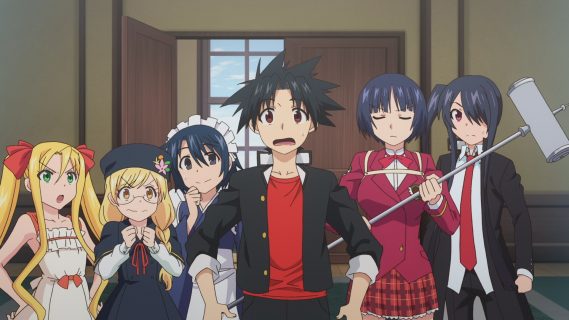 My Ending Wish List
Since UQ Holder is going to end, here's my list of things I'd like to see happen prior to the series ending.
Let's hope Sensei takes three years, to do everything right.
I want to get Kuroumaru's backstory and home world explored.
Touta should get a battle harem ending, sans Eva. That means Karin, Kuroumaru, Kirie, Mizore, Shinobu, and I'll take Honoka and Isana as well.
Negi should be saved and end up with Eva.
If we get spoilers for the forthcoming UQ Holder chapter 156, I'll be sure to post them.
In the meantime, special thanks to OverMaster for the tip! I always appreciate other fans giving me tips on things I might miss. And I'd love to hear any of your thoughts on UQ Holder ending.