Back to the Vaults: Love Hina Spring Special – I Wish Your Dream
Love Hina Spring Movie (American Title)
ラブひな 春スペシャル ~キミサクラチルナカレ!!~
Love Hina Haru Special ~Kimi Sakura Chiru Nakare!!

With spring time being upon us, I decided that maybe I would dust off some spring-related anime off the shelf. This time, it is Love Hina Spring Special – I Wish Your Dream, which for some unknown reason was renamed to Love Hina Spring Movie back in the day by Bandai.
***SPOILERS TO FOLLOW!!!***
The Story, In Brief…or Not

Love Hina Spring Special starts with Shinobu receiving a love confession from a popular boy. Meanwhile, Naru and Keitaro have a chat about the status of their relationship as well as their upcoming entrance exam. The next day, Keitaro sees the test and feels confident, so much so he falls asleep. With only five minutes left in the exam period, he ends up running away. He ends up on a ship where Seta-san is a passenger for an archeological expedition.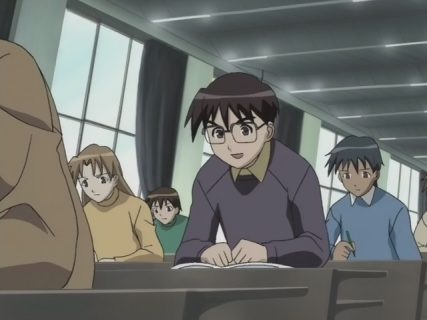 Keitaro decides to leave forever and attempts to throw his exam ticket and purikura book, containing all of his photo booth photos, overboard. He fails. He then notices that the residents of Hinata Inn have written notes of encouragement on the exam ticket. This causes him to change his mind, but he falls overboard. Meanwhile, Naru is very upset over Keitaro running away. Seta calls them to let them know, so Naru packs to go after Keitaro. She gets a ride on Kentaro's rocket vehicle. However, they run into a flock of turtles, forcing Naru to parachute out before the rocket crashes.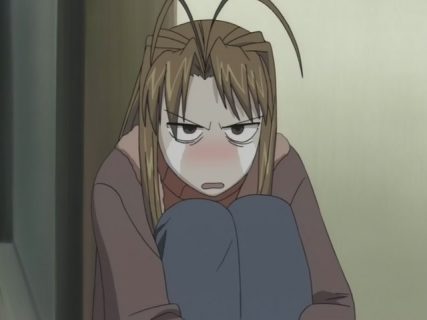 The rest of the girls go to Todai, where they discover Naru and Keitaro passed. After they return to Hinata Inn, Shinobu decides to go after Keitaro. She's joined by Su and Sarah. They are briefly stopped by Motoko, Mutsumi, and Kitsune. However, a contraption of Su's allows them to escape. Motoko, Mutsumi, and Kitsune force Akamatsu-sensei to take his yacht, the Akamatsu, to Pararakelse Island, where Keitaro is at. Meanwhile, Naru finds Keitaro with a native girl named Nyamo. She tries to punch him, but he eludes her. She finds Seta, who explains the situation.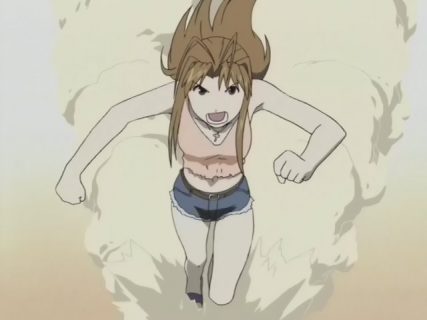 Naru sets out after Keitaro and eventually catches him in the desert. She is not happy when he tells her what happened on exam day. They, along with Nyamo, find a jungle oasis. That evening, Naru decides that she's going to help Keitaro with Nyamo's quest for her grandfather. Elsewhere on Pararakelse Island, Su has a mecha turtle to carry her, Sarah, Shinobu, and Naru's step-sister Mei across the desert. The mecha flies to the jungle oasis and crashes away from Naru and Keitaro.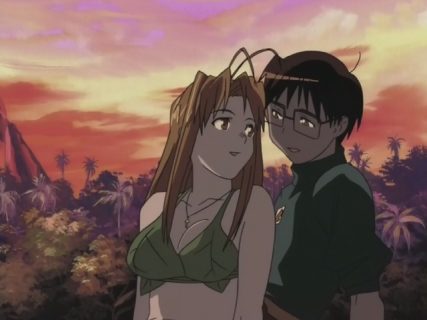 Naru, Keitaro, and Nyamo find the missing turtle civilization location where Nyamo's grandfather disappeared. A giant swarm of tortoises have formed a giant tortoise, which attacks. Su and company arrive with her mecha, but can't stop it. Kentaro's repaired rocket can't stop it. Motoko's abilities can't stop it. Nyamo isn't afraid of it. She jumps on it and sings, causing it to disband. Nyamo leaves them to continue her quest alone. Mei tells Naru that Naru got into Todai. Shinobu tells Keitaro he's also in. They race off to get to the airport to return to Japan in time.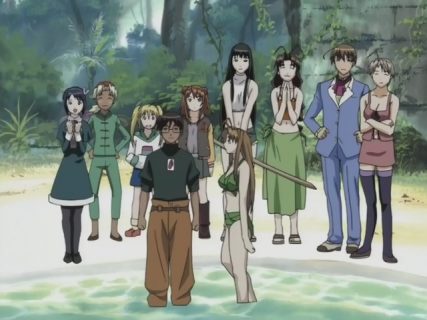 The Manga Story Adaptation: The Core Story Change

The story for Love Hina Spring Special loosely covers manga chapters 59 through the end of chapter 67. The manga story arc actually continues through chapter 69, which marks the end of volume 8. Unfortunately, as is the case for all of the Love Hina anime adaptations, the anime story is very weak when compared to the source manga.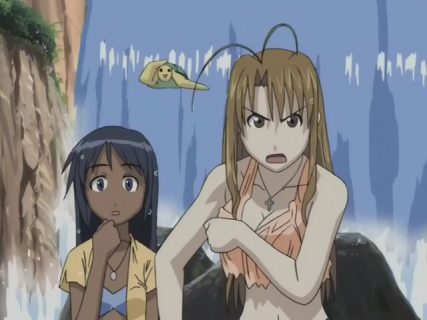 Obviously, the anime has to work in their anime-original characters like Mei and Kentaro. As such, things are made up for them to do so that can have glorified cameo appearances in the story.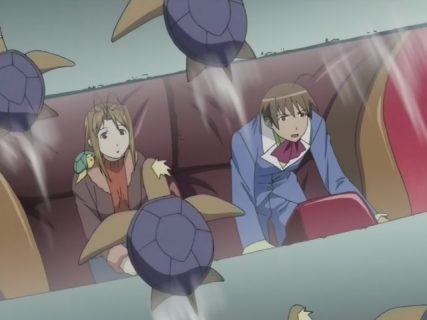 The next change is the core focus of the story. In the manga, Keitaro works for Seta and discovers he's pretty good at archeology. In Love Hina Spring Special, the job aspect is swept aside. Keitaro is only interested in helping Nyamo on her quest to find her grandfather (who's not missing in the manga) 'cause "reasons." This allows Naru to become mushy because she's a sucker for stories like Nyamo's.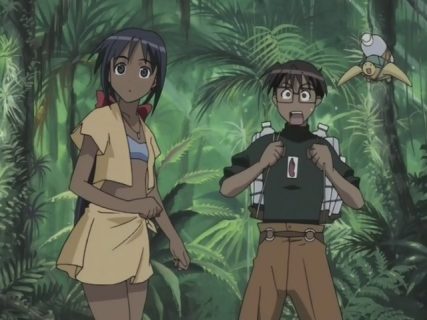 The manga's story had Naru wondering about a future with Keitaro. She sees his passion for archeology, which exacerbates her own fears. The anime does attempt to compensate for the romantic angle in the manga. However, I liked the manga's overall story focus and flow.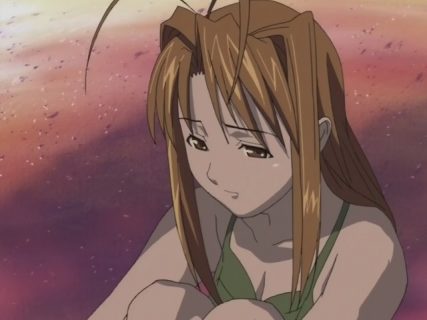 What's missing from Love Hina Spring Special is the friendship that grows between Nyamo and Shinobu. Also, the anime just ends with them running across the desert. In the manga, things continue on and are more lively. Naru gets "cursed" at the airport, which was the funniest part of the story. Shame those things are missing here.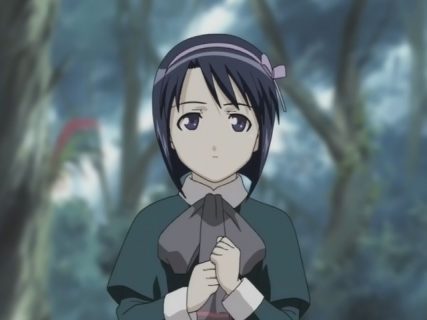 Is Love Hina Spring Special Good, Ignoring the Manga?
When I originally watched Love Hina Spring Special back in the day, I didn't think much of it. At this point in time, I had not read the manga. When I finally read the original story in the manga, I was surprised that it was actually pretty good.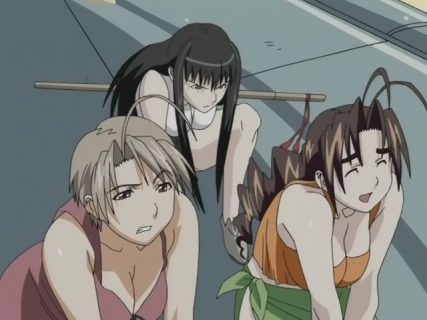 To quote myself from a 2002 review on Community Anime Review's site (and updated in 2005 after I'd read the manga),
This is the second Love Hina TV Special and I'm sad to say that it isn't very good. In the end I did purchase it to include it in my collection (to have all of the Love Hina DVD's.

So where does this title fail? Simple — the story. Yeah, we have the whole gang back, but while the Christmas special dealt strongly with the romance between Naru and Keitaro, this one focuses on a hideous turtle civilization and a young girl's attempt to find her grandfather. I know this story had an important role in the manga, but it was cut short in the anime, plus the focus was all wrong and ended up saying nothing. Had the writers done the story as the manga had, it would have been better. Further. this OAV is filled with a lot of music interludes because 45-minutes is a lot of time to fill when you have no story to tell. The songs were just the worst and made me cringe badly!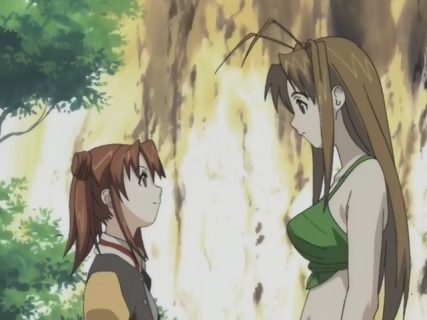 Man, I was much more pithy back then…sorta 😅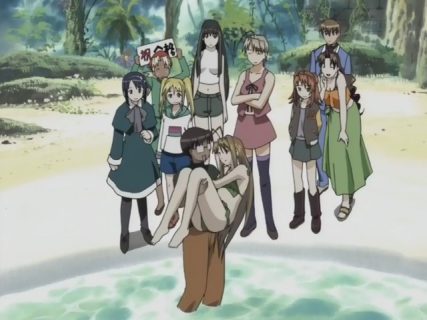 Akamatsu-sensei Cameo
As usual, Akamatsu-sensei gets a cameo in Love Hina Spring Special. The manga doesn't specify how Motoko, Mutsumi, and Kitsune arrived on the island. So I do admit I found it amusing that they'd kidnap Akamatsu-sensei and hijack his yacht.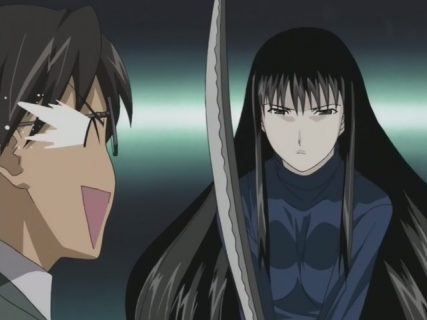 Also, this may be the only time you see the characters of Sati (30) and Hitoshi from A.I. Love You in anime form.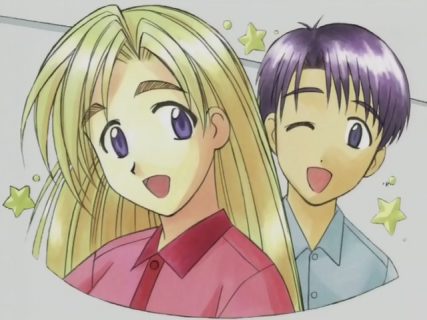 Also, it is amusing that Akamatsu-sensei is depicted own a yacht called the Akamatsu. While Sensei could own a yacht, I think this may be a joke about how much money popular mangaka must make.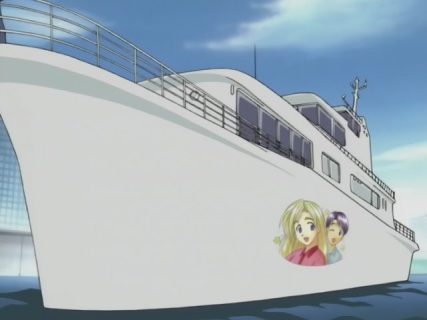 And then, there's the trademark image of Akamatsu-sensei in tears.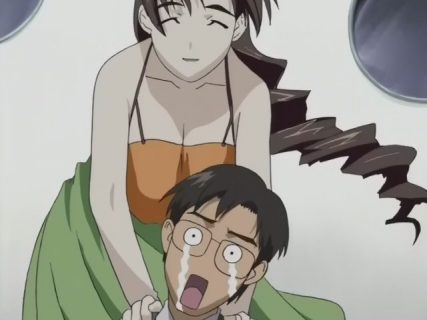 Final Thoughts and Conclusion
Time to wrap up my look back at Love Hina Spring Special.
For whatever reasons, FUNimation did not license rescue Love Hina Spring Special from Bandai. And naturally, they have never said why. Fortunately, I still had my old Bandai DVD.
The Bandai subtitles suck for the most part as far as I'm concerned. But I guess they are better than nothing.
The Love Hina Spring Special does have Naru wear the coat Keitaro bought for her in the Love Hina Christmas Special. So that was a nice touch.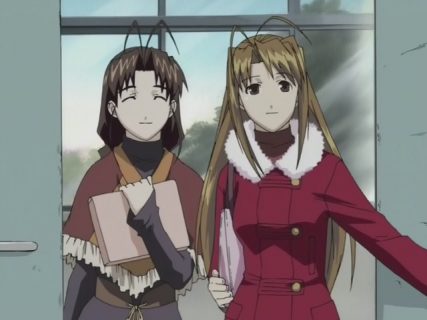 In the end, Love Hina Spring Special is barely an OK addition to the Love Hina anime franchise. Compared to the source manga material, the anime just isn't very good. On its own, the story isn't all that interesting, and falls short.