UQ Holder Chapter 175 SPOILER Info
Here is some SPOILER info for the upcoming UQ Holder Chapter 175, courtesy of French publisher Pika Edition. (Thanks to OverMaster for the tip.)
Year: 2131. Tôta wakes up in the sea, covered with scars and with one arm missing, after an ellipse of 43 years. He lost his memory. As Toyota, he got hired on the orbital tower rebuilding site, with the idea of earning enough money to climb to the top once it was repaired. This is its sole purpose. But where does this obsession come from? Will he recover his memories?
I'm a a day or so late with this info due to work and lack of sleep. Plus when I got the info from OverMaster, this unexpected plot twist left me scratching my head. But, I wonder if this is really a time skip, or if this is a fantasy world, similar to what we saw in Negima! with Cosmo Entelecheia.
One other item of note, the chapter will apparently contain 2 additional pages. I'd guess this might be a couple of color pages, but we'll see. I can't remember if comiXology has done color pages. I'd guess they have, but in my tired state, I just can't remember.
My review of my review of this chap should come out as soon as they appear on comiXology, depending on when they publish the chapter (https://anime.astronerdboy.com/2020/09/uq-holder-chapter-175-manga-review.html). And I'll try to keep an eye open for spoiler images. In the meantime, what are your thoughts about this plot twist?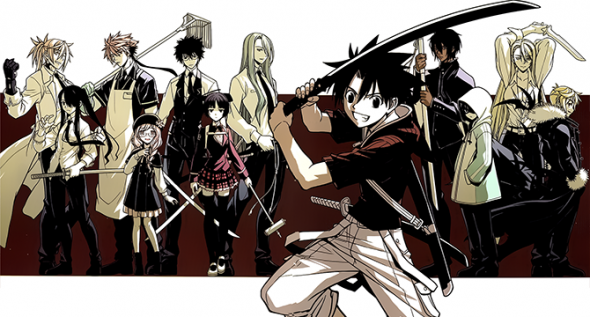 Update: Here are some SPOILER images for the chapter from 2cat.