Back to the Vaults: Dual! Parallel Trouble Adventure Special
デュアル!ぱられルンルン物語
Dyuaru! Parare Runrun Monogatari
With the success of the Dual! Parallel Trouble Adventure TV series, AIC gave Kajishima-sensei one more episode for release as an OVA. But with everything having been wrapped up in the original series, what could Dual! Parallel Trouble Adventure Special possible cover?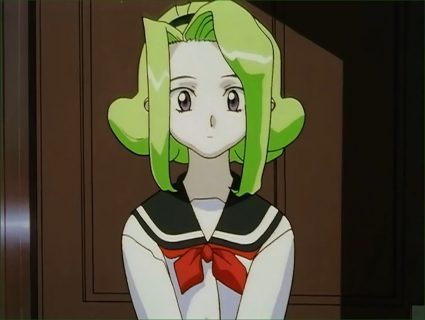 * * S P O I L E R S ! ! ! * *

The Story, in Brief
After the apparent destruction of the giant mecha Zinv, and the merging of the two, parallel worlds, YOTSUGA Kazuki gets what he thinks is a love letter, only to discover it is a prank. Mitsuki finds this hilarious after initially being jealous (along with Yayoi). Meanwhile, there are concerns that Zinv may not have been destroyed as previously believed.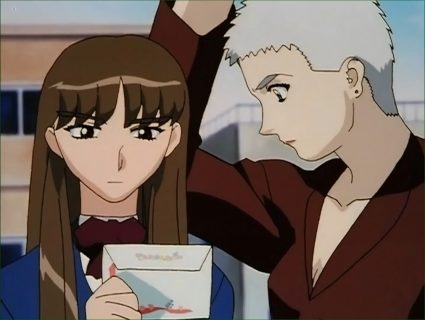 At the home Kazuki shares with both Mitsuki girls, Yayoi, Dee, Akane, and Ken, a package arrives from RARA Ayuko, containing a puppy named Kumu. The dog hates Kazuki. Dee immediately takes to the dog and vice versa. Back at school, Kazuki gets another love letter. This time, it is a Rara kidnapping plot to grab Kazuki with the hopes of learning more about Zinv.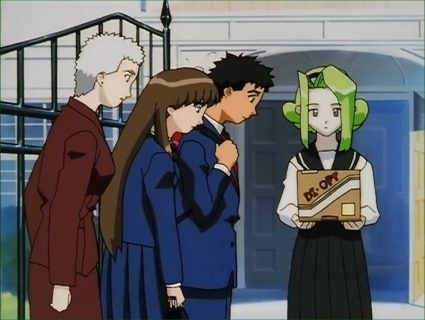 When Kazuki wakes up, he's naked next to RARA Mitsuki. Her mother is hoping to use this to tempt Kazuki and snag Zinv. However, her plans are thwarted when the Sanada clan realize the Rara's are living next door. Ayuko tempts Kazuki's harem with designer, revealing outfits. Ken and Hiroshi want Zinv as a means of exploring outer space. This appeals to Kazuki.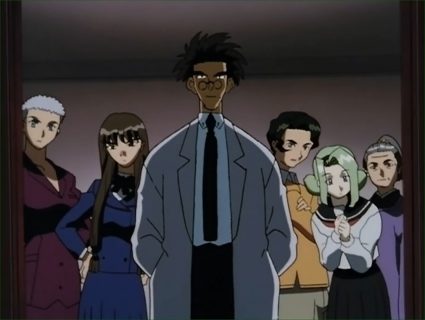 Zinv arrives due to Kazuki's desires. Kazuki's harem become Rara girls as Ayuko attempts to claim Zinv. Kazuki wonders what happened to the notion of going into space.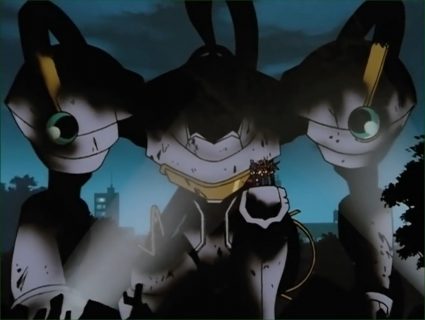 An Aftermath Episode
When a series is done, I appreciate an aftermath episode, whereby we get to see how the characters move forward from whatever adventures they've had. As such, I appreciated Dual! Parallel Trouble Adventure Special for being such an episode. We get to see Kazuki leading his new life on "Earth" (though it isn't actually Earth, as the GXP novels reveal) with his harem. It is a bit odd that on one level, the girls are still just as attached to Kazuki as they once were. However, they appear to have more family-like structure as well.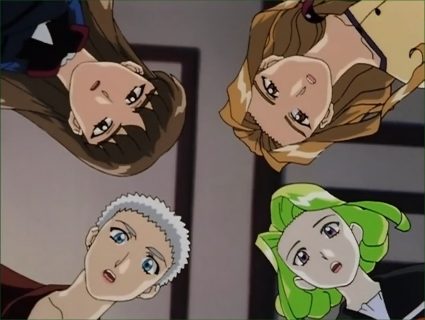 I did find this episode a bit funnier than the actual TV series. For a start, Kumu (which was also the name of the alien entity in the alternate world) taking a dislike to Kazuki made me laugh. And I was amused by how the girls in Kazuki's harem got suckered into becoming Rara girls for Ayuko. In many ways, this episode could have been the launching point for a sequel series. And Kajishima-sensei did find a way to continue Kazuki and harem's story.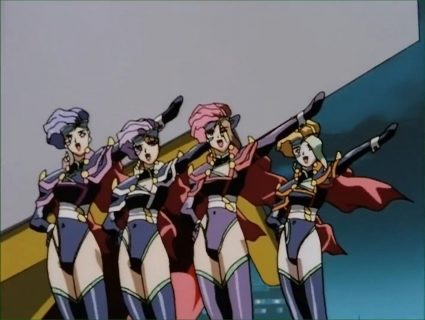 GXP Novels
I really wish we could get the GXP novels officially in English, not so I can be the adapter again (though I'd happily take the job), but so we can get all of this extra material from Kajishima-sensei on the elaborate universe he's created. As such, it is clear that at the end of  Dual! Parallel Trouble Adventure Special, Kajishima-sensei did have something in mind when he brought back Zinv and established the idea of using this robot-mecha to go into outer space.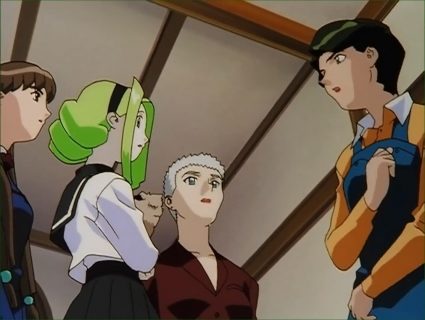 The GXP novels state that Kazuki and company were not only from an Earth-like planet in the galaxy from over a billion years ago, they did go out an colonize the galaxy. And it is because of Kazuki and company that our Earth is the way it is. Further, it is why Japanese (and English) is prevalent throughout the galaxy. To be honest, I rather like this idea, as well as the notion that Kazuki and company reincarnate in part or whole in people throughout the galaxy to this day.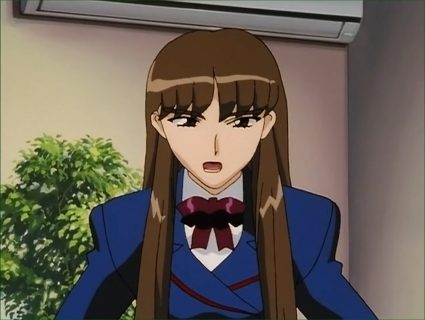 Maybe one day, we can get a proper GXP anime, faithfully based on the novels.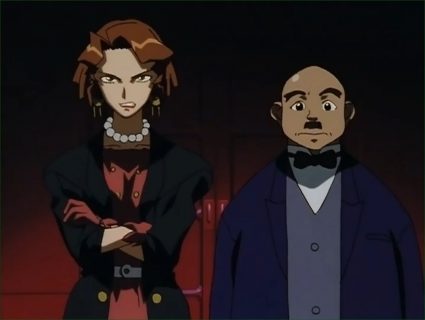 Final Thoughts and Conclusion
In the end, Dual! Parallel Trouble Adventure Special is a funnier episode than the original TV series. As an aftermath episode, I think it works pretty well. And it sets the table for future adventures, which are discussed in the GXP novels.