Lupin the Third Part 6 – 17
Lupin III Part 6 17
ルパン三世 PART6
SPOILER Summary/Synopsis:
Lupin, disguised as an old man, is thwarted from entering a Chinese building due to a new Lupin System that has been installed. WANG Linfeng, the CEO of Wangtic Security and creator of the Lupin System, gets interviewed on TV as part of a PR blitz. Lupin, Jigen, and Goemon watch from their hideout. Linfeng challenges Lupin to rob her facility. If he can break in, an ultra rare coin is his for the taking.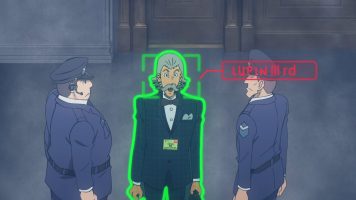 Lupin accepts the challenge and begins working with Jigen and Goemon on a plan. Meanwhile, Zenigata pays Linfeng a visit, requesting she cancel the challenge and warning her she doesn't know Lupin. She's offended by this as privately, she's obsessed with Lupin. Indeed, her abode is filled with pictures of Lupin and figures of him in various jackets.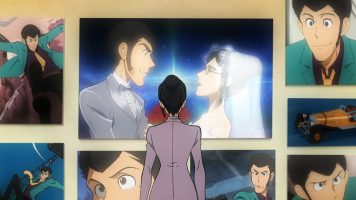 Meanwhile, Fujiko joins Lupin and company, as Lupin has promised her the coin. They build a training facility as the four of them have to shut off four separate power sources simultaneously in order to make the heist work. Unfortunately, training does not go well, so everyone quits on Lupin. He works on a new plan, but the others come back to give their assistance.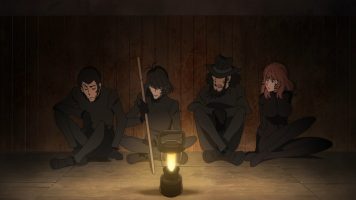 Zenigata is ready on the day of the heist, as is Linfeng. However, Lupin has arranged for a lot of cosplayers to show up as himself and his gang. Lupin System is able to detect the real folks, but security cannot keep up. Linfeng realizes what they are up to and jams their comms. However, since they'd trained listening to her company's jingle, the foursome use that to time their heist.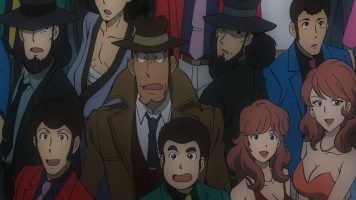 Lupin gets his coin and thanks a blushing Linfeng for a wonderful time. The gang escape, only to be found by Zenigata.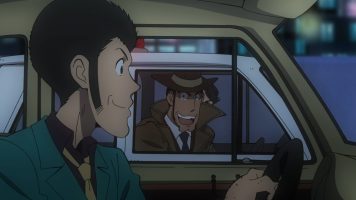 Thoughts/Review:
Another bit of fluff is to be found in Lupin the Third Part 6 – 17. Also, Lupin physics reach all new levels.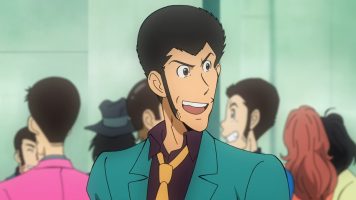 Been There, Done That…Mostly
While the specific nature of the heist in Lupin the Third Part 6 – 17 is not new, the basic construct of the story is. This isn't the first time Lupin's been challenged to take on some security system, then beaten it. So in that regard, the story was rather boring. And due to the complexity of the need to kill four, separate power sources at identically the same time, I knew this would only be done 'cause "reasons", which sometimes Lupin titles rely on. Lupin has to win, so physics and the laws of probability get flushed.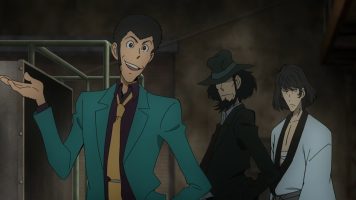 The difference in the story is that the challenger, Linfeng, has an obsessive crush on Lupin. Her whole reason for creating the Lupin System was because she "loved" Lupin. I guess Lupin picked up on this aspect, considering how he interacted with her at the end of the heist.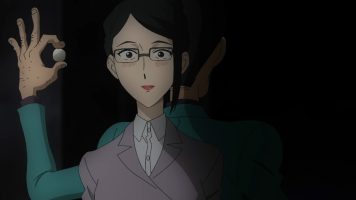 Final Thoughts and Conclusion
I didn't realize that Lupin the Third Part 6 – 17 was being dropped with episode 18 as a double feature this weekend. And since work has me busy, let me wrap up the review. In the end, this episode was okay for what it was. At the same time, it was pretty forgettable and had nothing to do with the plot.