Spy×Family 18
SPOILER Summary/Synopsis
Anya fails a test and is forced to stay after school for extra lessons. It is dark when she comes home. Seeing the moon, Anya realizes her plans to use telepathy to cheat on the midterms won't work as her powers go into eclipse with the moon.  Yor invites Yuri over to tutor Anya. He's not thrilled by this. However, after reading Yuri's mind, Anya puts on an act that causes him to take the tutoring seriously for Yor's sake.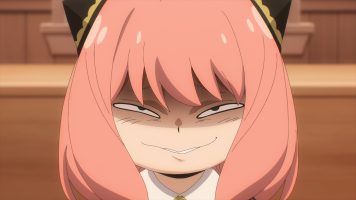 After an intense grammar study session, Yuri and Anya are exhausted. Yuri storms out when Anya doesn't know what grammar is. Anya knows that she really needs to study if she's to help her adoptive papa, so she does just that. Twilight is worried that Anya will fail everything after seeing that Yuri tutored her on a subject she wouldn't be tested on. As such, after the tests are done, he disguises himself as a teacher in order to get into the vaults to change Anya's answers so that she passes.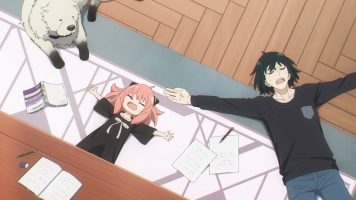 He discovers someone badly attempting to sneak around. Twilight figures the guy to be a spy, on a similar mission as him. Because of this, Twilight decides to use the guy, even pretending to know him as a new teacher. Twilight discovers that the man's mission is to sabotage both Desmond brother's tests. He continues to play along with the man's absurdity, learning the man calls himself Daylight and wants everyone to know what he did as a spy. After Daylight leaves, Twilight fixes the Desmond brother sabotage. He then discovers Anya actually passed her tests.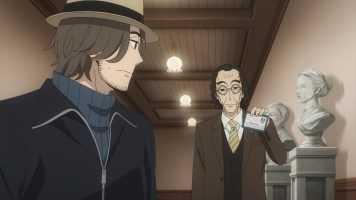 Anya is proud that she passed all her tests. However, Twilight reminds her that she barely passed, thus more studying is required.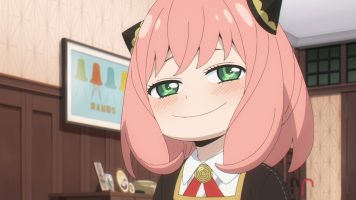 Thoughts/Review
And so we come to the gimmick of monthly loss of powers in Spy×Family 18. But it was still a fun episode, taken faithfully from source manga chapters 26 and 27.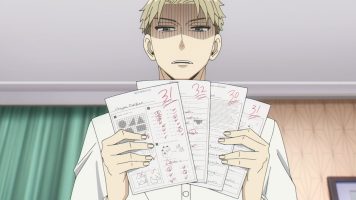 Power Loss Gimmick
From time to time, a series will introduce an Achilles's Heel to a central character with a supernatural power of some kind. Usually, it is to provide an artificial weakness for the character to overcome. We saw this in Inuyasha, where Inuyasha becomes human during the new moon, losing his youkai powers for a short time. And with Spy×Family 18, Anya is given a similar weakness out of the blue in order to force her to have to study.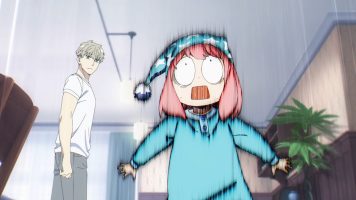 As gimmicks go, Anya losing her ability to read minds on the day of the test works for the story. It forces Anya to try to study harder and actually pass her tests without cheating. And that's fun within the context of the story. However, my problem with the gimmick is that after however many months that have past since Twilight adopted Anya, this disability of Anya's only now comes up.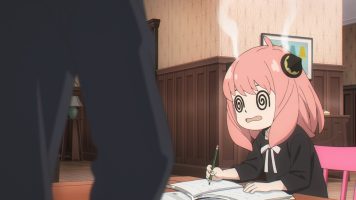 Further, I have a strong suspicion that it probably won't be brought up again. Remember Anya's disability, where too many minds in an area make her ill? Yeah, that was uses twice in the early parts of the story, then forgotten about. Sadly, I can see this monthly power loss for Anya getting forgotten about.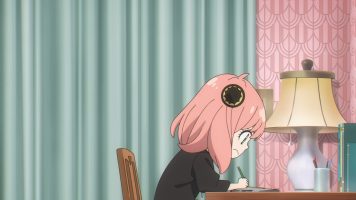 In Inuyasha, every once in a ultra rare while, the disability would be remembered in passing. But in The Slayers, Lina Inverse's monthly disability was forgotten after its introduction. Well, at least in the anime it was. I can't speak for all of the novels. After all, Lina's loss of powers was needed for a moment in one plot. Ditto Anya's loss of telepathy, which was needed for one moment in this story.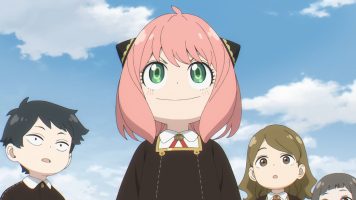 Playing Spy
The second half of Spy×Family 18 took a humorous look at someone playing spy while attempting to make a name for themselves as a spy. This part of the episode played out like someone who's an expert in X, who then sees X portrayed on TV as something completely different than reality.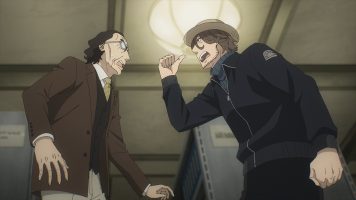 To me, it seemed that Daylight watched spy TV shows and thus mimicked what he saw spies doing there. To Twilight's expert eyes, everything Daylight does is absolute rubbish. And yet Daylight manages to somehow elude detection. Nevertheless, Daylight's bumbling about only goes so far, thus Twilight has to bail him out for the sake of Twilight's own mission.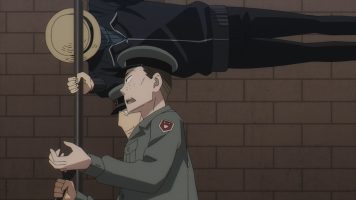 Nevertheless, I enjoyed seeing the expert Twilight reacting to the actions of the bumbling amateur Daylight.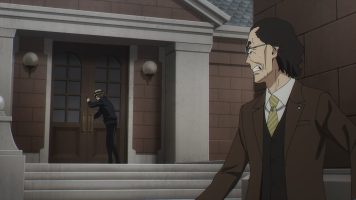 Final Thoughts and Conclusion
I'm massively behind, so let me wrap up my review of Spy×Family 18 by stating that it was a fun, enjoyable episode. However, I'm not a fan of one-off gimmicks, such as Anya's temporary loss of telepathy.