Spy×Family 23
SPOILER Summary/Synopsis
Having failed to thwart Twilight and Nightfall in the rigged tennis match, the twins play their final card. A sniper with specialized rubber bullets attempts to shoot Nightfall. Twilight realizes this and saves her, taking the hit. Once the pair realize what they are up against, they are able to overcome this challenge. As a result, they end up winning the tennis tournament.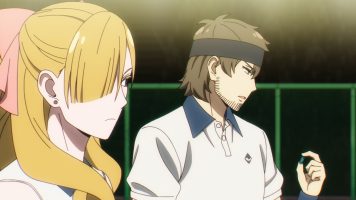 Twilight and Nightfall are escorted to the underground art gallery. However, when they attempt to secure the Lady in the Sun painting, they are refused. Twilight correctly suspects that the SSS want the painting. As such, he disguises himself as part of the help and manages to switch the painting for a fake. The two make off with the real painting and some other art and rings that Nightfall isn't interested in.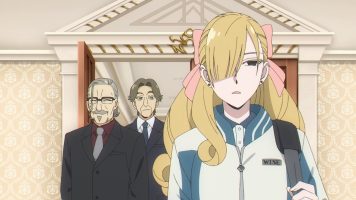 Nightfall drops Twilight off at a park near his apartment. However, she sees Yor playing some off-court tennis with Anya. As such, Nightfall decides to challenge Yor to a match of sorts in the park. Yor agrees, but when she serves, she literally shreds the ball. Nightfall is shocked by this. When Yor smacks the ball to her, destroying Nightfall's tennis racquet in the process. Nightfall retreats, vowing to improve. Yor is proud she defeated an apparent rival.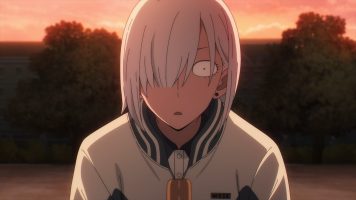 Meanwhile, WISE discovers the massive secret is the original painting's owner's location of his hidden collection of hot, young, female movie and theater stars.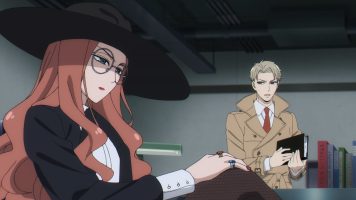 Thoughts/Review
Taken faithfully from source manga chapters 33 and 34, Spy×Family 23 continues that wacky, over the top tennis match, with a rivalry match to wrap things up.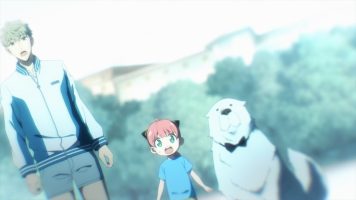 Rigged Tournament
There's not a lot to say about the massively over the top, rigged, underground tennis tournament in Spy×Family 23. Because things are done primarily for comedy, all of the impossible things that happen are given a pass. Things are pretty humorous, especially with Nightfall's massive crush on her senpai. Not sure why the twins (with their father) who rigged the match were worried about getting caught since the tournament was "anything goes". But that's how the manga went.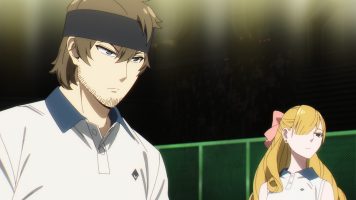 From a plot perspective, the best stuff came toward the end of the episode when Fiona (Nightfall) challenges Yor to a tennis match. Yor disintegrating a tennis ball made me laugh, even though I knew the joke was coming, having read the manga. Nightfall's attempt to hit Yor's second serve had more dramatic effect in the anime. I can't help but feel a bit sorry for Nightfall.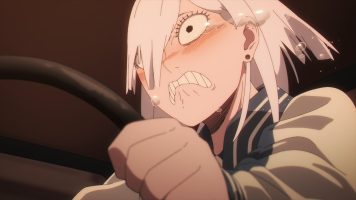 Then there's Yor. We already know she cares a great deal for Anya, as if Anya were her own child. I love those moments when this shows. However, Yor doesn't recognize how much she is falling for Loid (Twilight). As such, she worries about Fiona, and when she beats Fiona at tennis, she's defeated a rival. Yet this isn't enough. And yeah, I feel bad for Yor as well. Sadly, I don't think the Forger family will become a legitimate one until the series is over.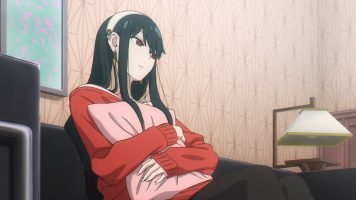 Final Thoughts and Conclusion
I'm a week behind at this point. However, let me wrap up my review of Spy×Family 23 by stating that I really enjoyed this underground tennis tournament story. It gives us a silly-fun mission for Twilight to do. And it advances Yor's character work a bit further. Good stuff.