Trigun Stampede 11
SPOILER Summary/Synopsis
Meryl confronts Wolfwood for abandoning Vash. Knives enters a multi-story tank with other Plants and connects to Vash to remake him. Meryl confronts Dr. Conrad, who's supervising this. Meanwhile, within Vash's mind, Knives starts destroying Vash's memories of precious things, including Meryl and Roberto. As he does so, the connections between Vash, Knives, and the various plants increase via root-like things.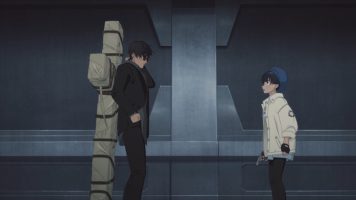 When synchronization hits 90%, it stops as Vash locks onto his memories of Rem. This annoys Knives, who brings up the first Independent Plant the two found — the dissected body of Tesla, who's apparently still alive. Vash states that Rem vowed to not let that happen to them, but Knives is not impressed. He manages to destroy the remaining memories within Vash, allowing the root structure to spread throughout July.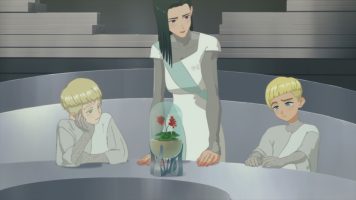 A gate opens behind Vash and the Plants all open up, though in a seeming petrified state. Knives plans to enter the gate, get to the core where the true essence of the Plants resides, and force all Plants to become Independents. As Knives gushes over an energy sphere, worm bugs fly to observe the roots forming a giant, humanoid shape within July.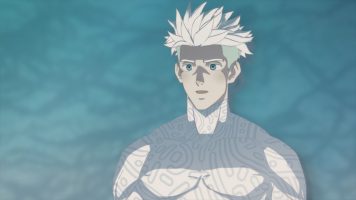 Thoughts/Review
I've never been a fan of possession stories, and sadly, Trigun Stampede 11 is just a possession story with some exposition.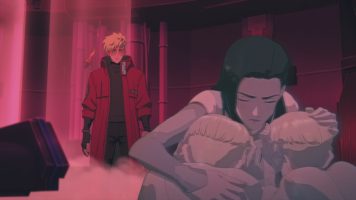 Exposition
So we learn a few things in Trigun Stampede 11 via Knives destroying Vash's memories. For a start, Knives was obedient to Rem, even if reluctant. Apparently, Knives had special powers, while Vash had none. Knives didn't need to eat, while Vash did, something that had been previously spelled out. But Knives had agreed to pretend to eat and drink and not show his abilities in front of other humans.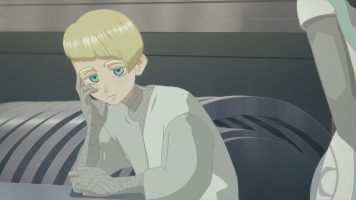 The other element we learned was that Vash and Knives were not the first Independents. Tesla was the first. I never finished reading the manga, so I don't know if it was spelled out why humans dissected her the way they did. If I recall correctly, in the manga, the "spirit" of Tesla lead the twins to the lab where her body was. Not sure what led the twins to Tesla this time. And it is curious how the event affected the twins differently.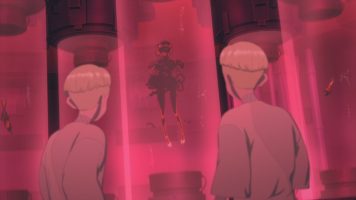 Final Thoughts and Conclusion
Let me wrap up my review of Trigun Stampede 11 with some final thoughts.
It appears to me that Knives is basically forcing all Plants to become pregnant and give birth to Independents. There's an ugly word for that.
Interesting that the roots and eventual giant flowers would form a humanoid shape.
If Plants don't actually exist in our dimension, I have to assume that the representation in our plane of existence reflects that of their actual dimension.
Zazie has his worm-bugs out, but to be honest, if humanity is going to be wiped by Knives, so will worms.
I guess maybe next episode is where Wolfwood sacrifices himself and July is destroyed. If there is a second series, it will be all new material, like this first series has been. And as someone reminded me, there are other (not) Gung-Ho Gun characters who haven't shown up. But we'll see how this series ends next week.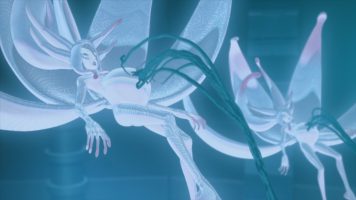 In the end, Trigun Stampede 11 provides some exposition, which I liked, even if it didn't explain much. But it is also a possession story, and I despise those, no matter what the series.