Back to the Vaults 01
As readers of the blog know, I keep track of the things I currently read in manga or watch in anime. However, these are titles that I've never seen or read completely through before, so whether they are new titles or old, they are new to me. But, since I buy manga and anime, there's no reason to have it unless I can re-read them or re-watch them. So, I thought I'd start a new feature on the blog to reflect on stuff I'm re-watching or re-reading.
On the manga front, I've gone through the first four volumes of Tsubasa: RESERVoir CHRoNiCLE. This title got moved up on the re-read list after seeing stuff in volume 11 of xxxHOLiC where we see that something major & serious happened in Tsubasa, but are not given any details. Since this title will likely get moved up to the "cheat" list (where I read ahead of the official U.S. releases), why not re-read it now?
I have to say, it is amazing to see the little things one forgets while reading a manga. I mention this because from nearly the start, CLAMP lays out groundwork for the big story arc and shows that while they may not have the little details on individual stories plotted, they certainly appear to have the marked out the big picture quite well.
Still, Tsubasa is a shounen (younger teens) title in every way. That means there are lots of battles and while there is a story to advance, that story is second to all of the action. That's why Tsubasa is not as good to me as the seinen (older teens) brother title xxxHOLiC.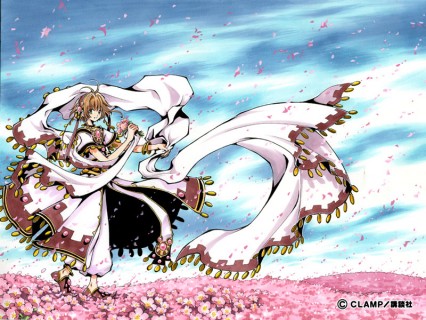 On the anime front, I'm doing another CLAMP title — Chobits. Its been a year or two since I last watched this anime and I have to say I'm a tad disappointed in the re-watch experience. Granted, the forced inserts of "Mr" everywhere in the subtitles is annoying (at least they kept "senpai" unmolested), but I can better see how the anime failed in places when it came to adapting the manga story because they don't bother to explain things. I'll write more details on that when I finish the title.