Mahou Shoujo Tai Alice: The Adventure 04
魔法少女隊アルス the Adventure 04
Magic Girl Squad Arusu: The Adventure 04
Tweeny Witches the Adventure 04
SPOILER Summary/Synopsis:
Shelia, Eva, and Alice head to the a spot in a large building depicting a time when Witch Heaven was known as the Blizzard Forest. The spot they are at is where the Grand Master and companions sealed the Ice Witch. On cue, the Grand Master's holographic image appears and she tells them the story. Back 200-years earlier when she was simply Gaana, she took a charge of a young witch named Hanamomo, who's mother died. She trained Hanamomo to be a powerful witch. One day, the Grand Master of the time summons Gaana and Hanamomo and assigns them a task of taking out an evil Ice Dragon which threatens to turn the Blizzard Forest into ice. Other witches have failed in this task.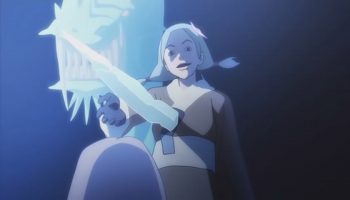 Gaana is given a special ring to compensate for the loss of magic powers within the Blizzard Forest. She is also assigned the witches Tohru and Kunekke. As they get closer to the forest, their powers start to fade. The party spends a night in a cave with Kunekke on watch. In the morning, Gaana finds their barrier has been breached and Kunekke has been turned to ice. Proceeding on, they find Blizzard Castle and the Ice Dragon. The dragon attacks the weakened survivors and freezes Tohru. It then pierces Hanamomo with an ice spear, where the Ice Witch then has control over Hanamomo's body. She wants Gaana's powers and orders Gaana into the Ice Dragon's mouth (to save the still alive Tohru and Hanamomo), where it consumes her.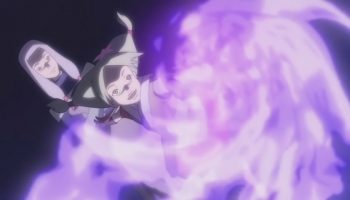 Tohru is returned to normal and told by Hanamomo that Gaana had gone ahead to Blizzard Castle as everything is over. However, Hanamomo is still controlled by the Ice Witch and is planning to kill Tohru. Meanwhile inside the Ice Dragon's belly, Gaana manages to use her ring to cast a spell that causes the Ice Dragon to impale itself on one of Blizzard Castle's spires. Now dead, Hanamomo is freed of the Ice Witch, who now decides to make an appearance, revealing herself to be a giant.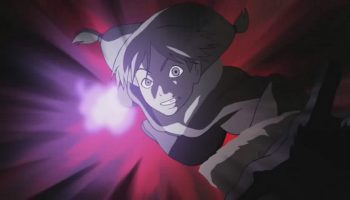 The witches have very little power to resist and have to retreat. Hanamomo has a plan and needs Tohru and Gaana to distract the Ice Witch. This they do and as the Ice Witch thinks she's about to take down the two, Hanamomo attacks with a purple flame, entering the mouth of the Ice Witch and taking her out. Her sacrifice turned Blizzard Forest into Witch Heaven.

Thoughts/Review:
Ugh. The ugly character designs…again. *sigh* Actually, I think they are worse. Judge for yourself.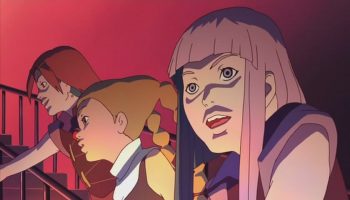 As to the story itself, I was initially a little disappointed that Shelia, Eva, and Alice were mere bookends for the story. However, learning a bit more about the Grand Master's (Gaana) past when she was young (and 200 years younger) was kinda nice, even though the story itself really did nothing for me. That's because while the Grand Master is a known factor, everything else is meaningless to the audience. With no connection, it becomes filler, and not very good filler since the threat of the Ice Dragon seemed less a threat and more a nuisance that threatened to control a section of land.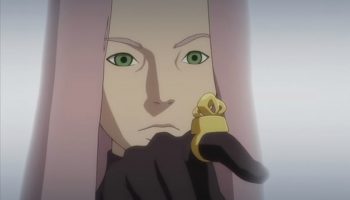 What I wondered was why the witches lose power when they came to Blizzard Forrest? What the smeg was that about Hanamomo's past? Other than showing how Gaana and Hanamomo met, it didn't serve a purpose. If the Ice Dragon is so bad, why not send an army of witches to dispatch it rather than a few small parties and individuals? Why wasn't this Ice Witch mentioned as part of the problem in the beginning? Clearly, she must have been a known quantity since Blizzard Castle was known to Gaana's party. How was one of Gaana's witches frozen so far away from their objective? If this was the work of the Ice Dragon, why didn't it dispatch them all? Why did the Ice Witch unfreeze Tohru if she wanted Tohru dead? Why was this episode given such horrible character designs and half-crud writing? Why oh why?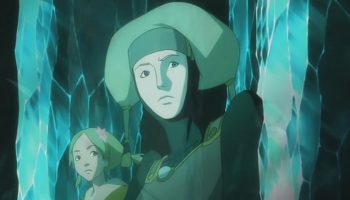 So while not a completely bad episode, it certainly is no where near good. It is a shame too because with some work, it could have been made better I think.