A Little Live-action Space Battleship Yamato Love (Because I Can)
I had planned to have my review of Space Battleship Yamato Rebirth (or "Revival," depending on your source) up today, but plans change thanks to real life concerns.  I think I'll get to have it up tomorrow though.
In the meantime, the live-action Space Battleship Yamato is being released next month, so I thought I'd toss out a couple of promo images.  Visually, everything I've seen says the live-action movie will rock.  It appears they are compressing the entire TV series into a single movie, so that means a ton would get cut.  While there is certainly a lot of stuff that could be cut, I think that we might lose too much, but I guess we'll have to wait and see.  Depending on what I hear out of Japan, I may try to budget this in on Blu-ray, but Japanese videos are SOOO expensive. *_*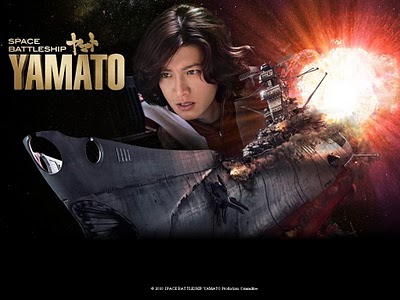 I like the look of Yamato in this image because of the battle damage.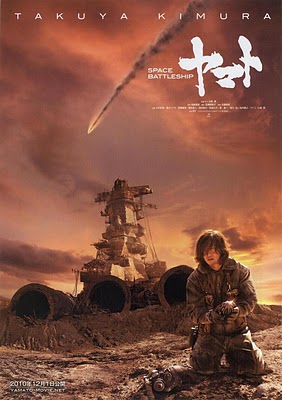 Susumu discovering the remains of the WWII battleship Yamato was an iconic moment in the TV series.  The wasteland look from this poster looks perfect and hopefully that will be how the movie portrays it.
Can't wait to hear the reviews.  ^_^