Mobile Suit Gundam-san – 02
Kidou Senshi Gundam-san episode 02
機動戦士ガンダムさん review
***SPOILERS***
Oh man, another "oh so wrong" episode that is oh so very funny. ^_^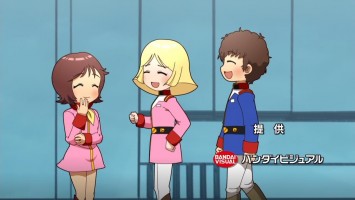 This episode featured Amuro going through puberty, and much of what that entails.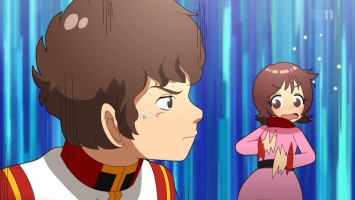 Of course, being a Newtype, Amuro notices a lot of things, including the fact that Fraw's bra was unhooked. I do wonder what it was he noticed about Sayla but couldn't say. *lol*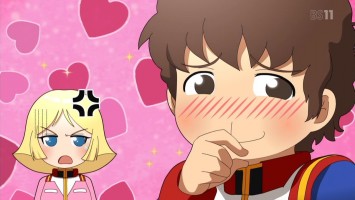 Another thing he noticed was that Lt. Malden didn't get to do it with Matilda, to whom he's engaged. Amuro's tearful reaction comes off so funny.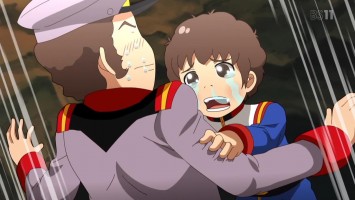 Next up, Amuro and Bright have a chat about Dom mecha units having skirts. It was funny (and wrong) when Amuro confessed that he imagined cute girls piloting the Dom units, and then tried to peek under the Dom's skirt. *lol*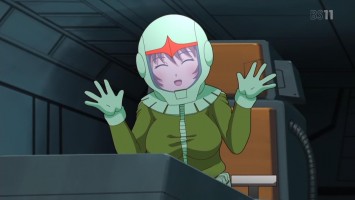 Kai interupts Amuro's pondering of Matilda's assets to ask him if he liked Matilda for her assets. He denies this, but when Kai presses him on if he'd like Matilda if she wasn't so endowed, he goes nuts. That was pretty funny, more so since Bright had to chastise Kai for trolling the boy in puberty.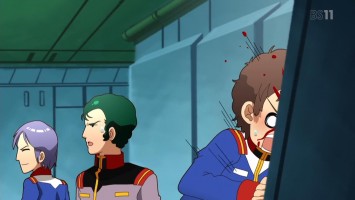 One thing I failed to mention last week (because I didn't realize it would be a different thing each week) is that during the ED sequence, a famous quote from the original anime is said by the featured character. In this case, Amuro says his infamous line after Bright smacked him for the second time, citing how his father had never hit him before. Not only that, but the clip of the original event is shown, though the new seiyuu for Amuro says the words.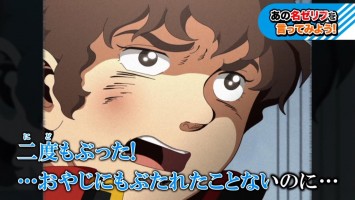 I've rather enjoyed this little series. It is a hoot for me and makes me glad I took the time to watch the original Gundam series.