ハヤテのごとく!/Hayate no Gotoku Manga
Hayate the Combat Butler Chapter 465 Review
SPOILER Summary/Synopsis: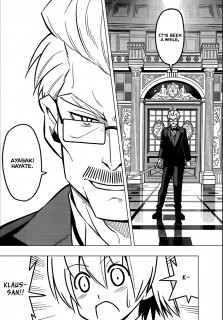 After raising the bridge and crossing the lava, Father Radiostar and Hayate soon find themselves in an opulent, open area with pillars and giant, double doors. The doors open and Hayate's next opponent emerges — Klaus. Klaus denies having expected Hayate and been waiting for him there, claiming that he's working part-time and that had Hayate come the following day, Klaus wouldn't have been there.
Klaus says that even though eight months have passed, he still hasn't accepted Hayate as Nagi's butler. As such, he challenges Hayate to a sword fight. Hayate takes a sword from a nearby suit of armor and warns he won't hold back. Klaus says he won't hold back either. With that, the two attack, but Hayate catches Klaus's blade with the stun gun. Activating it at maximum power, the electric shock knocks Klaus down and he is defeated.
Moving on, Hayate finds the King's Jewel in a display case. Father Radiostar notes a pocket watch in another display. Hayate asks what time it has, but the ghost priest isn't sure the watch is accurate.
Thoughts/Review:
Well, we haven't seen Klaus in forever. As is usual for Hata-sensei, he brings in the unexpected.  It is easy to say, "expect the unexpected," but with Hata-sensei, the choices for the unexpected are so vast, it is impossible to expect anything much.
Hayate's solution to defeating Klaus with the stun gun he scored from Konoha was the unexpected moment. However, that's what makes it so funny.  Hata-sensei sets up the big buildup, but then even though we expect something, we never know what to expect. It was certainly unexpected to have Hayate produce the stun gun.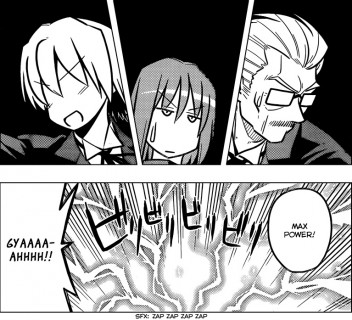 I don't believe Klaus's explanation that he was just working a part-time. First, there's no way that Klaus isn't paid well for being head butler. Second, as I mentioned in the previous chapter, everyone being here waiting for Hayate is just too convenient. I honestly think that Mikado is staging this whole thing to see how far Hayate will go for Nagi.
The pocket watch Father Radiostar found is similar to the Kuro-tsubaki. Granted, as a pocket watch, this is not to be unexpected.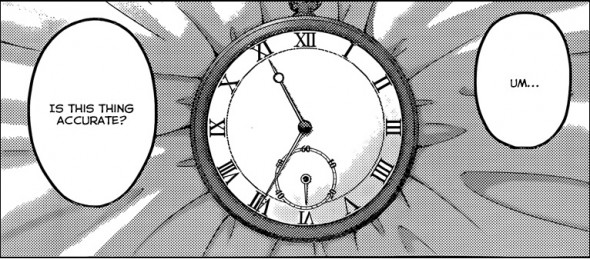 However, I do think there is something about it. It is generally assumed that the events of Can't Take My Eyes Off You are canon, which is where the Kuro-tsubaki was actually shown. Nagi's father took it to America. If I had to guess, I'd say the watch Father Radiostar found is probably just holding the spot of the original Kuro-tsubaki.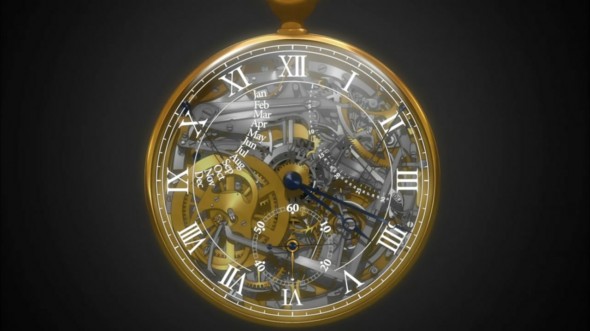 Regardless, I'm liking the fast pace of things and can't wait to see what happens next. ^_^