愛・天地無用! Ep. 01
Ai Tenchi Muyo! – 01 Review
SPOILER Summary/Synopsis:
MASKI Tenchi is trying to get to school and is going down a mountain path filled with obstacle when a pink haired girl falls on him, giving him a full view of her panties with a peach (momo) on them.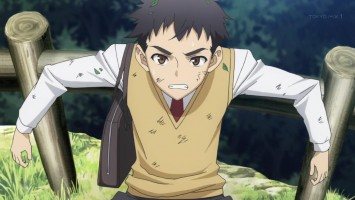 The girl, Momo, flees when two other female pursers show up, where they capture Tenchi instead.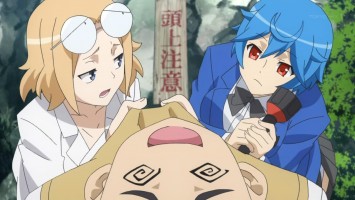 The girls flee with another girl with animal ears shows up, kissing Tenchi, but then dropping him when she realizes it isn't "Momo-sama."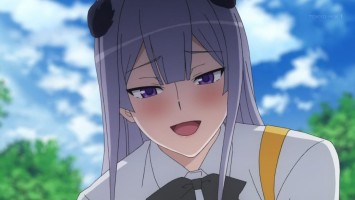 Two other girls show up, identifying the boy as Tenchi.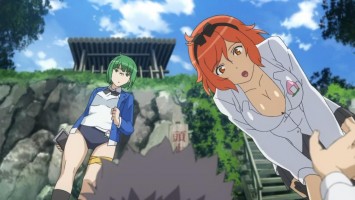 At school, the beaten teacher is escorted by the female teacher, who calls him her toy. In the all female class, the female teacher has Tenchi introduce himself as the new teacher in the class.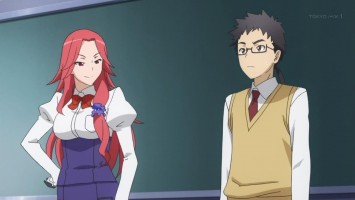 Thoughts/Review:
I have to say that the character designs look a tad bit better in the actual first episode than they did in the promotional materials. That being said, Tenchi still doesn't look like Tenchi, even if he sounds like Tenchi.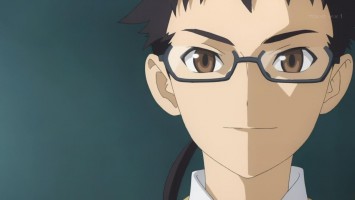 I'm glad KIKUCHI Masami is back to resume one of his iconic anime roles. Initially, he didn't seem to have it all together, but by the end of this short, he did, and that's what counts.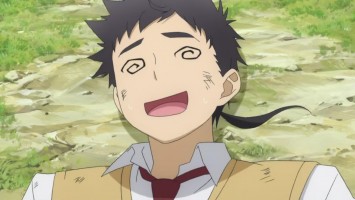 As to the episode, it looks like it is just going to be an excuse for a lot of fanservice. For me, this element is a roll your eyes, "been there, done that" kind of thing.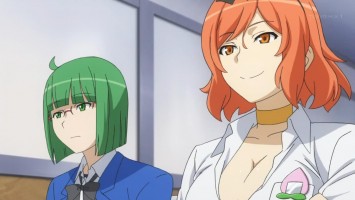 As to the episode itself, too early to say anything, but considering that episodes are being released daily, I would be willing to bet that putting five episodes together would make a whole episode, kinda like what happened with Azumanga Daioh back in the day.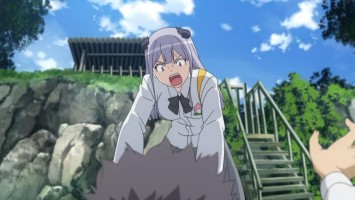 I can't promise I'll get an episode up daily considering my insane schedule, but I'll do what I can.