Fate/stay night: Unlimited Blade Works – 05 review
フェイト/ステイナイト [Unlimited Blade Works] – 05
SPOILER Summary/Synopsis: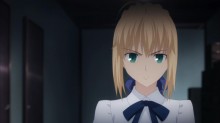 Over breakfast, Sakura explains that Taiga had something to do for Kuzuki-sensei, thus leaving Sakura, Saber, and Shirou alone. However, Sakura doesn't mind since it gave her a chance to talk with Saber, something Saber agrees with. Shirou goes to school, telling Saber to remain behind despite her protests of possible dangers. At school, Ayako is missing and Shinji is the last one to have been seen with her. Shirou starts investigating, but when school is out and everyone is immediately sent home, he's confronted by Rin, who has decided to eliminate a defenseless Master since he's being so stupid. Shirou flees, but during their fight, they hear a scream and discover a fellow female student near death.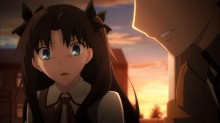 Shirou senses an attack and takes the hit for Rin, who's healing the girl. Shirou goes in pursuit, taking a rod he's magically strengthened, and encounters a female Servant. After facing her in combat and not using a Command Spell to summon Saber, the Servant praises him for his bravery, especially since her own Master is a coward. Shirou flippantly states that as a Servant, she's not that much. However, he soon comes to regret that as the Servant reveals she has him impaled in the hand an on a chain. She strings him up to a tree, but before she can slowly kill him, Rin comes in and attacks, forcing the Servant to flee.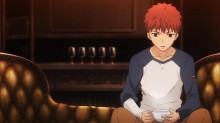 After freeing Shirou, Rin binds his wound. After hearing that the female student will be OK, Shirou then takes a defensive posture, expecting Rin to start attacking again. Rin has other ideas, as she wants to go after this other Servant. As such, she extends a truce to Shirou and invites him to her house for further treatment of his wound. After bandaging him up, Shirou tells her that the only magic he knows is strengthening magic. Rin chastises him for giving up such information, but after learning about how Shirou was raised, she realizes Shirou's father chose being a dad over being a mage and preparing his son to carry on the legacy.
Thoughts/Review:
So, we have our fight between Shirou and Rin as well as Rider's introduction, even if not by name.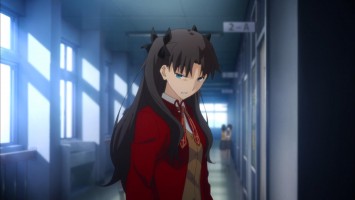 I like that Rin's magic crest was shown in this episode and that a explanation of what it does was given. I also liked that when Rin was giving chase to Shirou, the enhancements in her legs were shown.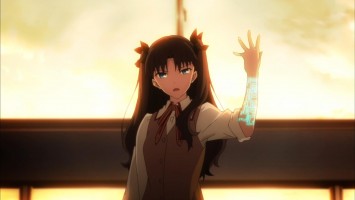 We've seen how powerful Rin is, and we got to see more of that in this episode. However, had she been truly serious, she should have nailed Shirou. After all, as soon as another Master and Servant were revealed to be in the area, she immediately wanted a truce with Shirou to go after this other Master, even though Shirou would have been the easy kill.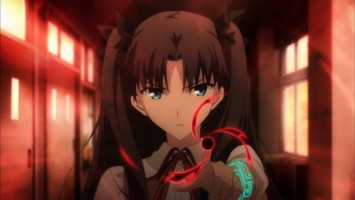 As for Shirou's ill-advised fight with Rider, again, the animation showing the fight is pretty awesome. Even though I knew what was going to happen, the fight was much more interesting to me this time.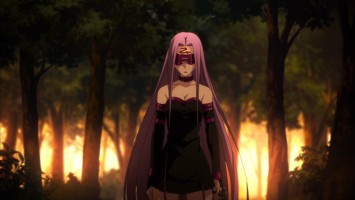 I hadn't remembered much about Ayako from the previous anime adaptation, but her disappearance in this episode made me remember her somewhat. What I don't remember is if she ends up dead or not. I'd hate it if she were killed.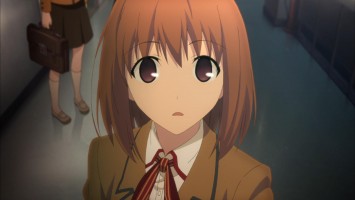 There was a lot of exposition again in this episode, but it wasn't a problem at all. The proper explanations, enhanced by flashbacks of a young Rin studying magecraft, help make this a better anime in my opinion.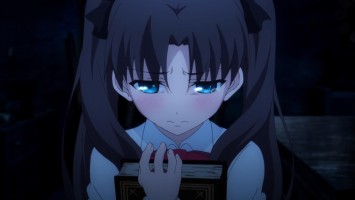 Sadly, I don't have time to write more thanks to my way too busy schedule, but I do look forward to reading what you guys say. This was a good episode, and I'm still impressed with ufotable's efforts with Fate/stay night.