Pretty Guardian Sailor Moon Crystal – 09 Review
美少女戦士セーラームーンクリスタル
Bishoujo Senshi Sailor Moon Crystal
SPOILER Summary/Synopsis: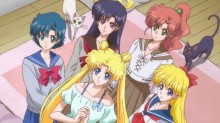 Chiba's memories of his past start flooding back as Usagi's grief over Chiba having taken a blast cause her to transform into Princess Serenity. She too remembers her life as Serenity and her romance with Endymion. In her grief, her tear turns into the Legendary Silver Crystal, the power of which enters Chiba's body.  The Sailor Warriors attack Queen Beryl and Kunzite, but fail. The duo grab the unconscious Chiba because they believe the Legendary Silver Crystal is inside him. Sailor Venus opens up to the others about their past lives. The group pay a visit to Usagi, who has no interest in being Serenity. The group pledge to help her and Usagi vows to never be a tragic princess again.
Thoughts/Review:
There's really not a lot to say here. As usual, the battles are so laughable — all hype, no substance. I keep thinking, "Imagine if this Sailor Moon remake was done with actually interesting battles."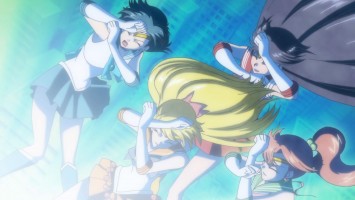 The melodrama here must really be for young girls. It didn't do a thing for me.  I'm hard pressed to figure how I could actually be made to care. Maybe if all the characters weren't laughable, I could take things more seriously.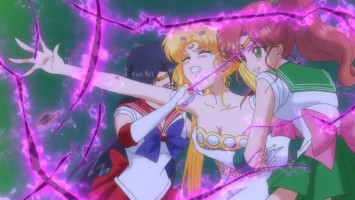 Watching this episode, I was reminded of why I stopped reading the manga. Everything it just tedious and boring. It still amazes me that this franchise is still as popular as it is. But there are a lot of folks who still orgasm over it. Well, we all have our own tastes.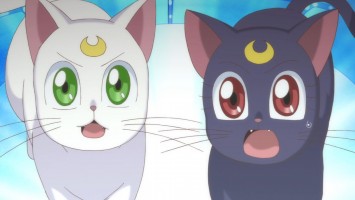 I don't remember things getting any better. However, I keep thinking if Usagi/Sailor Moon was an actual hero instead of some crybaby who "wins" just because she's supposed to win. Some hope.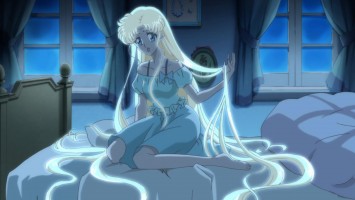 Oh well. I'll keep tormenting myself in watching this. Since I know the series is going to go beyond were I stopped reading the manga, I'll be interested to see if things improve down the road.