Fate/stay night: Unlimited Blade Works – 06 review
フェイト/ステイナイト [Unlimited Blade Works] – 06
SPOILER Summary/Synopsis: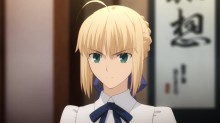 Shirou walks home, but senses Archer is there and calls him out. Archer is impressed, then explains the whole Heroic Spirit concept to Shirou and that they have no free will. Archer also has no wish to be granted. At home, Shirou goes to visit an annoyed Saber, where he tells her of his alliance with Rin and Archer. Since he says the alliance is until they smoke out the other Master at school, Saber agrees to it, then suggests they train. The next day at school. Shinji jokes about Ayako being found, irritating Shirou. After school, Shirou helps Rin sniff out the sigils around the campus, where she damages or destroys them.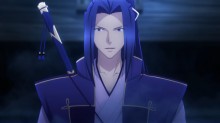 After Rin goes home, Shinji shows back up, revealing that he's also a Master. Shinji offers to partner with Shirou, who turns him down. However, Shirou agrees to not speak of this to Rin. That night, Shirou trains with Saber again, then trains on using his strengthening magic. Saber, sensing mana, peeks in on him, but leaves after she realizes she's a distraction to his training. After he falls asleep, he's grabbed via threads by Caster, who plans to drain him of his mana and remove his Command Spells. Saber, sensing trouble, races to the temple, where she encounters Assassin. Meanwhile, Archer comes in to save Shirou, warning him to not move since Caster is very upset over Archer's arrival.
Thoughts/Review:
Another good episode with almost no action to be had.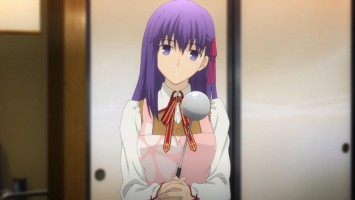 I don't remember Shirou being shown to be as competent in the original Fate/stay night anime as he is here. I could be wrong about that, but in this adaptation, Shirou is much better at things, such as helping Rin find and destroy the sigils left around campus, or in the way that he knew Archer was escorting him, even though Archer was invisible.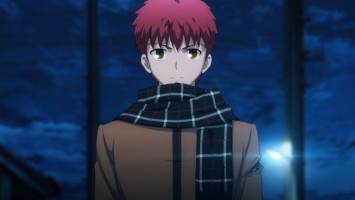 I liked Archer's and Shirou's conversation regarding Heroic Spirits. Of course, I'm assisted by knowing more about both characters, so that helped. Even without that, the information Archer imparts is invaluable. I especially liked him speculating that Saber was the only one who probably chose to enter this war. After all, it is her second time.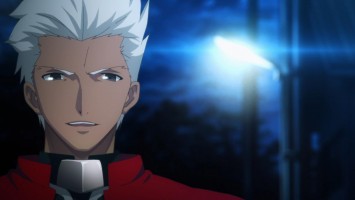 I can't help but like Rin's and Shirou's alliance. It is one of those things were I can't help but wish they didn't have to be opponents. Archer and Saber make a great team, and while Shirou isn't that great, he does have some use to the awesome Rin.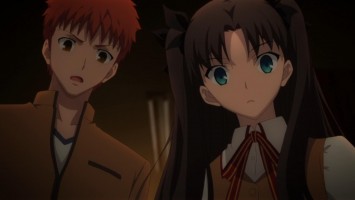 On the other side, I can't help but dislike Shinji immensely. Even if I didn't know more about him, I'd still want to smack him in the gulp (or however that phrase goes). In some ways, it is surprising that he allowed Shirou to leave unmolested.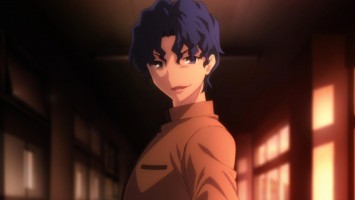 I'm pretty sure that Shirou's encounter with Caster in the original anime wasn't through her snaring him with a puppet master ability. Archer coming in with the deus ex machina save was not unexpected, since Rin and Archer were going after Caster anyway. I'm looking forward to seeing the battle to come.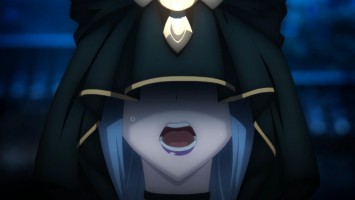 In the end, the episode had a lot more exposition to lay out, but done in a proper, interesting way. As such, we end up with another good episode despite a lack of action.