Here is SPOILER info/rumor (assuming I get confirmation on this) for the upcoming UQ Holder chapter 69, courtesy of 2ch. (My review of UQ Holder chapter 69 should come out Wednesday.)
UQ HOLDER CHAPTER 69 SPOILERS
The UQ Holder chapter 69 goodness begins.^_^
Here is the spoiler (as best as I can tell), in Japanese.
アプリ使用

並み居る有力者たちの中
ボロに覆われた者から発せられる闇の剣が刀太を串刺しにする
それほどのイメージを抱かせた殺気の主は、音もなく去っていった

その後アフロ男・ラズロは刀太を自分のジャンク屋へ連れて行く
車椅子に乗って出てきた相棒・千景が
魔法アプリを使うための道具・マナホを持ってくるが刀太が触れると全部爆発
刀太は100万人に一人のマナホが使えない人だった

黒棒の見立てでは
アプリが使えたところで刀太をサポートできるレベルではない
それより、刀太の体質に思い当たる節があるという
Hata confirmed this is the spoiler text. I'm not getting much except that there are influential people at the match. It seems someone in rags has a sword of darkness. There's something about someone in a wheelchair and a junk shop. I think the chapter will go into Touta's inability to use magic apps.
Sorry this isn't more useful. Hopefully ChaosProphet is able to swing by with a proper translation.  In the meantime, we'll have to wait and see. If anything else shows up, I'll make an update.
Update #1: No translations I'm afraid (I get the feeling the 2ch spoilers were really badly worded), but MK has some lovely images up.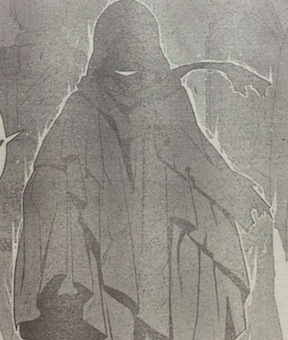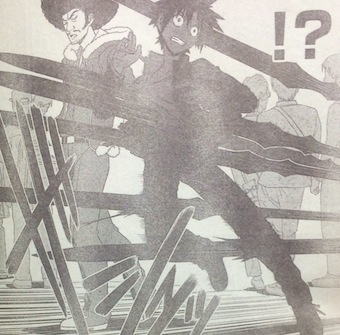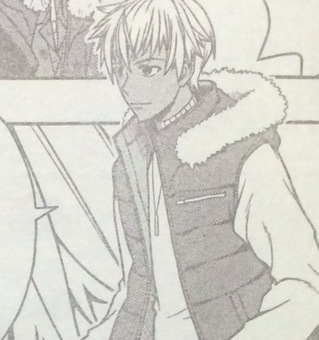 OK, so we see the rag person. The "sword of darkness" could be the blades apparently piercing Touta. No clue about this other guy.
Anyway, if I'm able, I'll get the chapter review up tomorrow evening when it appears on Crunchyroll.
Update #2: Just a few more images from 2ch to whet your appetite for the chapter later today.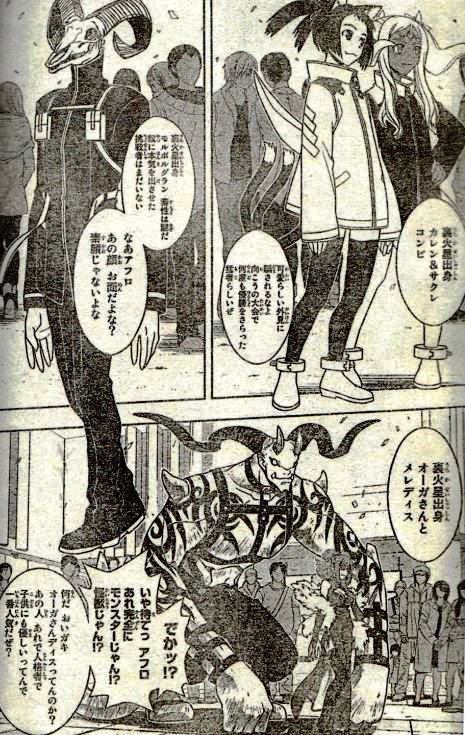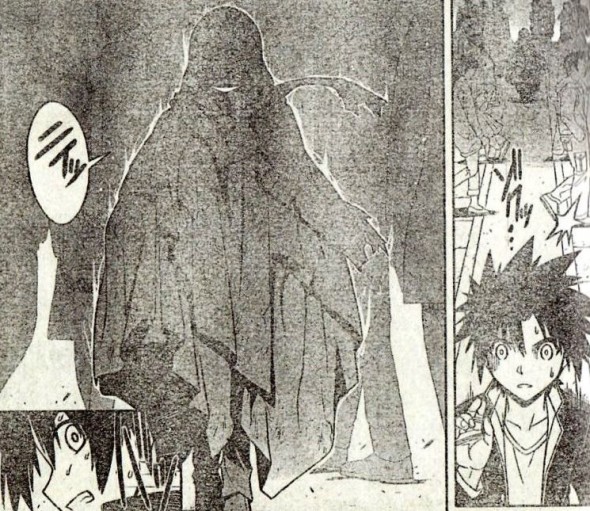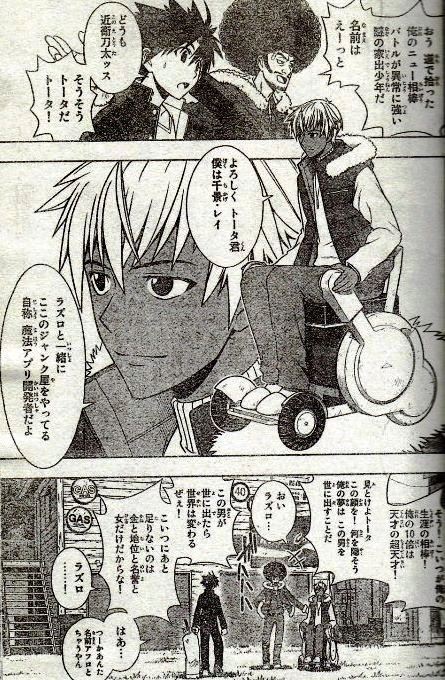 So, that's the wheelchair dude I'd been seeing stuff about. I think he'll have something to do with the magic apps. I wonder if the chapter will go into how folks from Inverse Mars (Magic World) are able to live on Earth.