Magical Girl Lyrical Nanoha ViVid – 09
魔法少女リリカルなのはViVid
Mahou Shoujo Lyrical Nanoha ViVid episode 09
SPOILER Summary/Synopsis: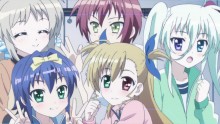 Victoria pays a visit to Sieglinde, who's watching the Inter-Middle fights, when Hallie joins with her gang, leading to a conflict between Victoria and Hallie. This is observed by Vivio and company. Hallie faces Els, who's determined to bring the delinquent under control, but Hallie wins. Vivio, Corona, and Einhart also win their matches. Elsewhere, Mikaya goes with Deed  and Otto to test her new sword technique in a junkyard. She then has her bout with Miura. Miura launches an attack, so Mikaya counters, but the attack that should have taken Miura out is not completely effective. With nothing left to lose, Miura goes all out and defeats Mikaya.
Thoughts/Review:
Well, the tournament is now well underway and while not unwatchable, I was reminded why I don't like tournaments.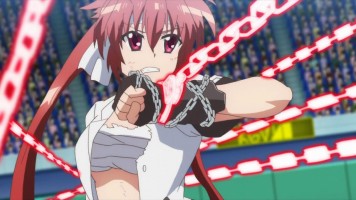 When Victoria first showed up to talk with the hooded Sieglinde, I thought she was going to do the typical ojousama "I'm superior" routine, so it was surprising to me to see how friendly and kind she was to Sieglinde. This too is an ojousama trait, but it wasn't the one I expected.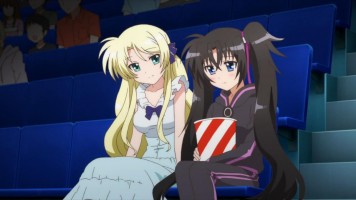 OK, so I was wrong there, but when Hallie showed up, we got the "I'm superior" ojousama attitude since Hallie is a "banchou" — a leader of a group of delinquent (yankee) girls. So now we have our comedic bickering items.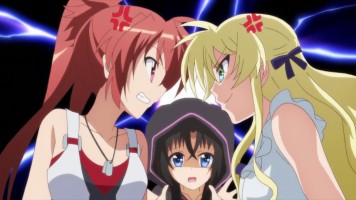 For some reason, I figured Sieglinde would be a boy since the character was seen in a hoodie and acting in a male fashion. I actually laughed when Sieglinde's hood was dropped and "he" turned out to be a "she" with long, twin tails. I should have expected this since the only male thus far has been cameos by Erio.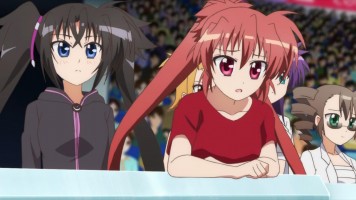 The fight between Els and Hallie bored me because it was pretty predictable what would happen, that being that the punk would win.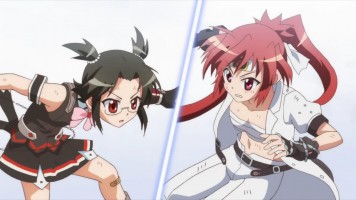 The fight between Mikaya and Miura was a bit different. Because the anime episode went out of their way to show how powerful Mikaya was (and she was Einhart's trainer to boot), combined with fan reaction to Miura's awesomeness caused me to think that Miura would probably win the fight, though I wasn't quite sure.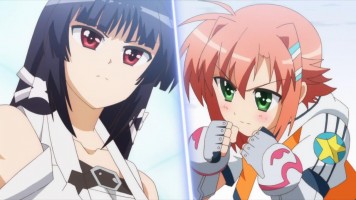 I liked that Vita showed up for Miura's fight. Now where the heck is Nanoha for Vivio's fights?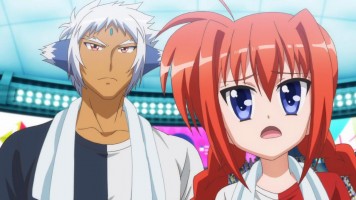 Speaking of Miura, although it totally broke the flow of her fight with Mikaya (and was yet another indication that Miura would win), I did like the flashback showing how the timid Miura discovered Hayate's dojo and was convinced to join. This was a nifty way to give Hayate and crew some cameo, while explaining how Zafira became Miura's trainer.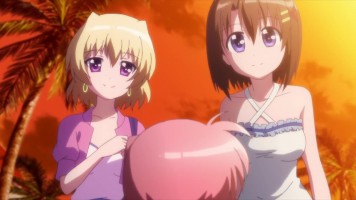 In the end, this wasn't a bad episode, but I'm just not a fan of tournament stuff.