Macross Delta 14
Macross Δ 14
マクロスΔ 14
SPOILER Summary/Synopsis: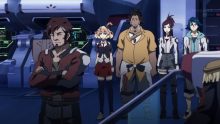 Kaname and Freyja hand out relief supplies on the damaged artificial island, which is suffering from power shortages. Though Macross Elysion has more than enough spare power to supply to the island, the island's docking port has been damaged. Chuck meets with his surviving family members before joining Freyja, Mirage, and Hayate on the bridge to meet with Arad and Ernest. There, they learn the desperate financial situation Chaos is in now that they've been defeated. Hayate, Mirage, and Freyja go off and discuss things, including Hayate's past and the concept of home.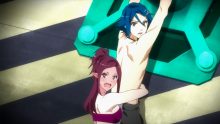 With power failing on the island, endangering the civilians, repairs are rushed to fix things so that Macross Elysion can dock with the island and supply it power. Mirage and Hayate take advantage of the loss of gravity in their section to fly to the area where two giant, multi-story power cables need to be reconnected after some minor repair work. Freyja joins other members of Walküre to put on a concert and the dome over the island breaks, causing air to escape. After great difficulties, Hayate and Mirage get the power cable fixed just as Macross Elysion docks. This restores power, which restores artificial gravity, causing Mirage and Hayate to end up in a precarious situation.
Thoughts/Review:
Hey, we are running out of air, food, water, and are about to die. I know, let's have a magical idol girl concert 'cause that'll fix everything! Yeah!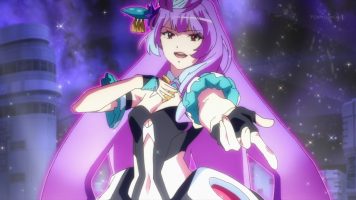 But WAIT! The dome on the artificial island conveniently breaks, meaning all of the civilians inside are going do die!!!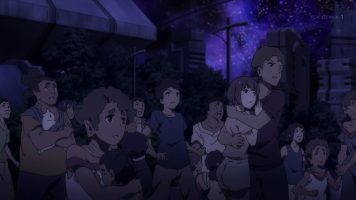 Bah! Forget that! Time for another song! Hey, magical idol concerts fix EVERYthing. Don't forget to buy the music CDs!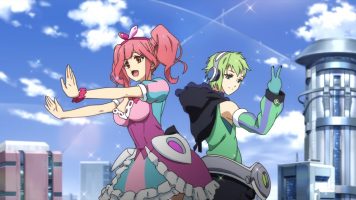 *Begins bashing head on desk repeatedly.*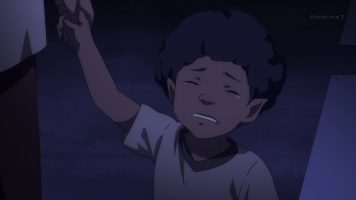 You know, I was ready to say some positive things about having an episode where Chaos has to deal with being on their own and having an artificial island full of civilians. But the crap in this episode really made me want to vomit on top of bashing my head, negating anything positive.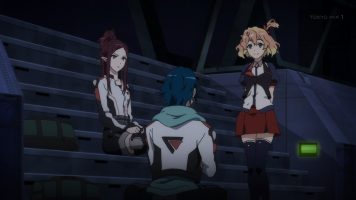 So, why exactly did Mirage and Hayate have to strip down to do the repairs to the power supply on the island?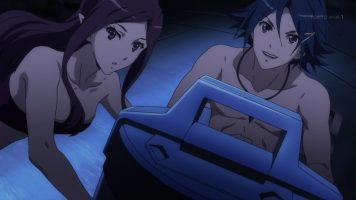 Oh yeah, there IS no reason from a story perspective. But those who see Mirage as their waifu can see her with less clothing. Plus, it continues to force that whole love triangle thing that has no business in here.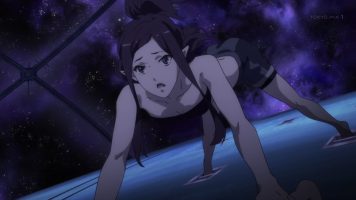 Anyway, how lovely for our Chaos members and their magical idol girls that someone new decided to sponsor them to retake the territories that Windermere took. Man, could this story be more hideously written? Convenient things are convenient.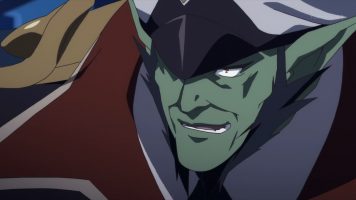 Finally, not that I care that much, but might Mikumo be a true member of Protoculture and not know it?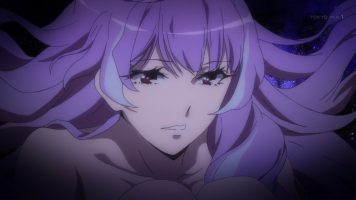 In the end, the hideous requirement the Japanese have to push song sales, thus constantly forcing us to endure magical idol girl concerts at inappropriate times, makes what could have been a decent episode into something awful.