Fate/kaleid liner PRISMA☆ILLYA 3rei!! Episode 07 REVIEW
Fate/kaleid liner プリズマ☆イリヤ 3rei!!
Fate/kaleid liner Prisma Illya 3rei!! 07

SPOILER Summary/Synopsis: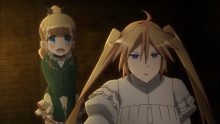 Kuro and Bazett confront Gil-kun over Ilya's disappearance. Elsewhere, Ilya is vaguely aware she's been kidnapped and sees Erika and Angelica. She then finds herself inside a stuffed animal as her real body has a fake persona implanted. Erika thinks she's doing a good thing and can't wait to show Miyu. Ilya discovers a way she can cause the stuffed animal to walk. She attempts to make an escape, but is caught by Beatrice, who decides to make the stuffed animal her own. Ilya discovers Beatrice has an obsession for a guy named Julian, whom she loves.  She goes ripping off heads of stuffed animals in her room to see if Julian loves her, but gets stopped when Rin and Luvia arrive.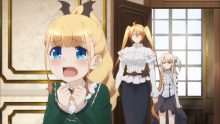 Ilya's joy at seeing them is tempered when she discovers they are empty shells like her body is. As maids, Luvia and Rin clean up and give chase to the talking-walking trash that is Ilya. Elsewhere, Erika is disappointed by Miyu's response to Ilya's body without a soul. Erika and Angelica return to Erika's room, where they discover Ilya-bear gone. Luvia brings in the destroyed stuffed animals for Angelica to repair as Ilya-bear gives Rin the slip and makes it to a loft in the castle. There, she discovers a mountain of rats protecting Sapphire. With Angelica heading into the loft, Ilya-bear uses Sapphire to transform into a magical stuffed animal.
Thoughts/Review:
Har! I certainly didn't expect this kind of wacky humor in the midst of a dark story. That being said, it works for me.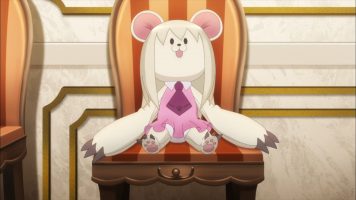 Ainsworth magic is quite impressive. It seems that Angelica is the one who did the deed of kidnapping Ilya and took her soul and planted it into the stuffed animal. That's pretty wild.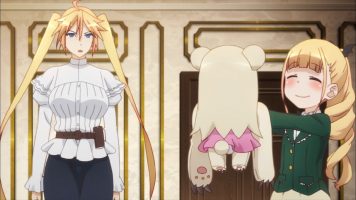 Then they can implant a submissive personality into the body who's soul has been removed. Clearly, the process isn't perfect, as evidenced by the way Rin and Luvia acted as mindless maids. However, it does whatever it needs to do.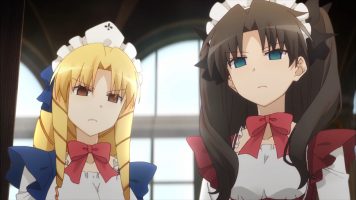 Speaking of Rin and Luvia, I'm glad to see them again. I wonder what their souls have been planted into.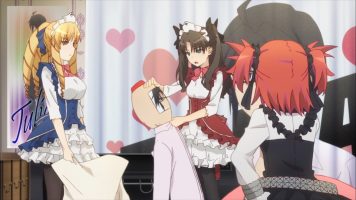 We got to see an all new side of Beatrice in this episode. She's still a psycho goth chick, but her having a love obsession with someone she calls Julian-sama is unexpected. Not only that, but she apparently loves to be verbally abused since she had her Julian doll call her a pig and otherwise verbally abuse her. That's freaky weird, even though it is humorous.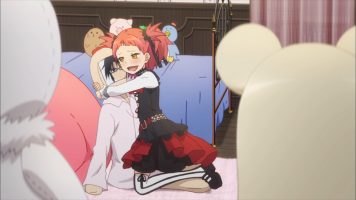 The other element to her character is how bipolar she is. One moment, she's all flushed and happy, imagining this Julian-sama as her lover. The next moment, she's angry and depressed, knowing the reality of her situation. I'm guessing Julian doesn't pay her much attention, only enough to be like crumbs for Beatrice to absorb.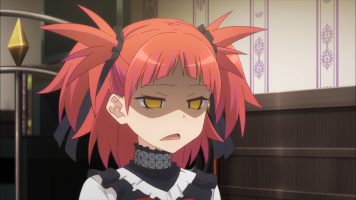 I wonder if Julian is another member of the Ainsworth family. Considering Beatrice's loyalty to Darius and the family as a whole, it wouldn't surprise me if Julian is a brother of Darius, or otherwise part of the Ainsworth clan. I just can't imagine her getting all gooey for someone outside of the family for some reason. However, I could easily be wrong about this and Julian might just be an idol like Ilya speculates.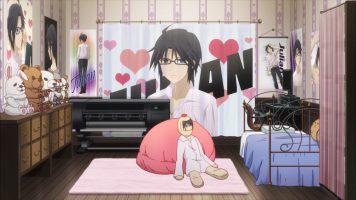 Angelica shows a side that for some reason didn't surprise me. She acts as a guardian to Erika and though Angelica's face rarely gives away emotion, I get the feeling she cares for Erika. Otherwise, why sew up and repair the stuffed animals that Beatrice apparently steals and damages? Why do whatever Erika asks? Yeah, Angelica is a loyal servant to the Ainsworth, but I sense it is a bit deeper than that, along the lines of being a bondservant. By this I mean she is a willing servant to the Ainsworth because she loves the Ainsworth and believes in them.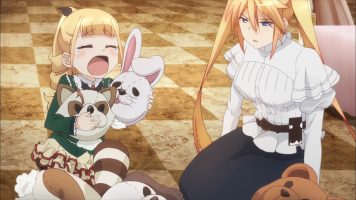 As to Erika (Erica), I'm becoming more and more convinced that she's really an innocent girl in a dark, twisted family. She clearly loves Miyu and wanted to make Miyu happy. She doesn't understand that a soulless Ilya with an implanted personality isn't going to cut it. I hope Erika can be rescued from this evil and saved.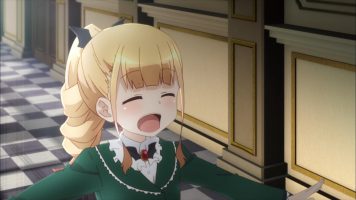 Returning to Ilya, by being ensouled into a stuffed animal, Ilya is forced to adapt and to grow in magical power, at least as I understand it. Folks can correct me if I'm wrong, but as I see it, Ilya is using magic to make herself move and even talk in doll form. If I'm right, this should make her an even more powerful magic girl. She should be able to do more, incredible things without the aid of Ruby or Sapphire. Add their help to Ilya's abilities and Ilya should become more powerful.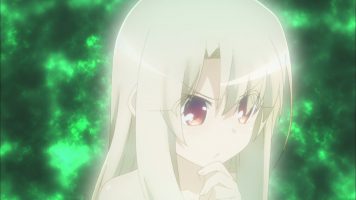 I'm glad Sapphire also showed up this episode. Her use of rats to hide her location made me remember Isumi in Hayate the Combat Butler.
Hayate the Combat Butler and Isumi
There, Isumi can control rats in an amusing fashion.
[collapse]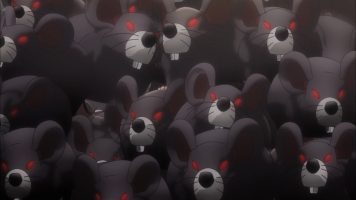 I laughed at Ilya in her teddy bear form transforming into a magical teddy bear. That could be an amusing battle.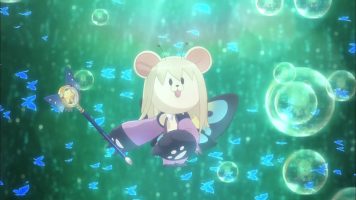 Finally, the funniest moment in the chapter came from Gil-kun. In true Gilgamesh fashion, Gil-kun turned a classroom into a luxurious bedroom.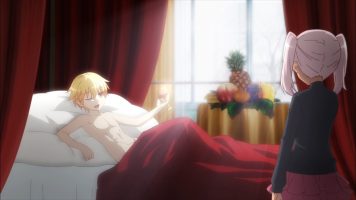 I love how Kuro deals with Gil-kun. She's not having his antics. It is funnier because Kuro is an ecchi girl, then when it is rubbed back in her face, she's not playing that.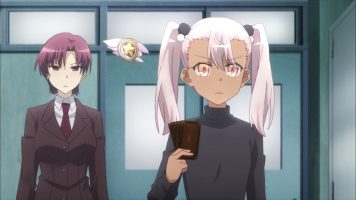 Plus, Gil-kun vowing to kill Kuro when his Gilgamesh form is restored made me chuckle. Even though this is no idle threat on his part, seeing Gilgamesh as Gil-kun getting whacked with a harisen is just good stuff. If Gilgamesh returns to his true form, hopefully he won't follow through on his threat to Kuro.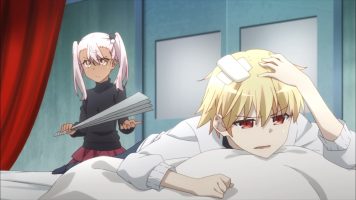 In the end, Fate/kaleid liner Prisma Illya 3rei!! 07 ended up being a surprisingly funny episode in a dark storyline. Not only that, it gave us some additional insight into the Ainsworth clan, which I found very interesting.